Search Engine Optimization (SEO) is essential for any website. One of the best ways to do this is by utilizing meta tags. Meta tags provide search engines with information about your website, such as what it's about, who created it, and more. These tags are essential for improving your website's visibility in search engine results pages (SERPs).
Meta tag generators can help make creating these tags easier and faster. There are a variety of powerful tools available. Each of these unique tools offers users different ways to customize their content, from offering keyword tips to helping tune up titles and descriptions. With the help of any one of these best meta tag generator tools, you can easily ensure that your web page ranks highly in organic search results.
Now, we will look at 10 of the best meta tag generator tools available today and how they can help you get the most out of your SEO efforts.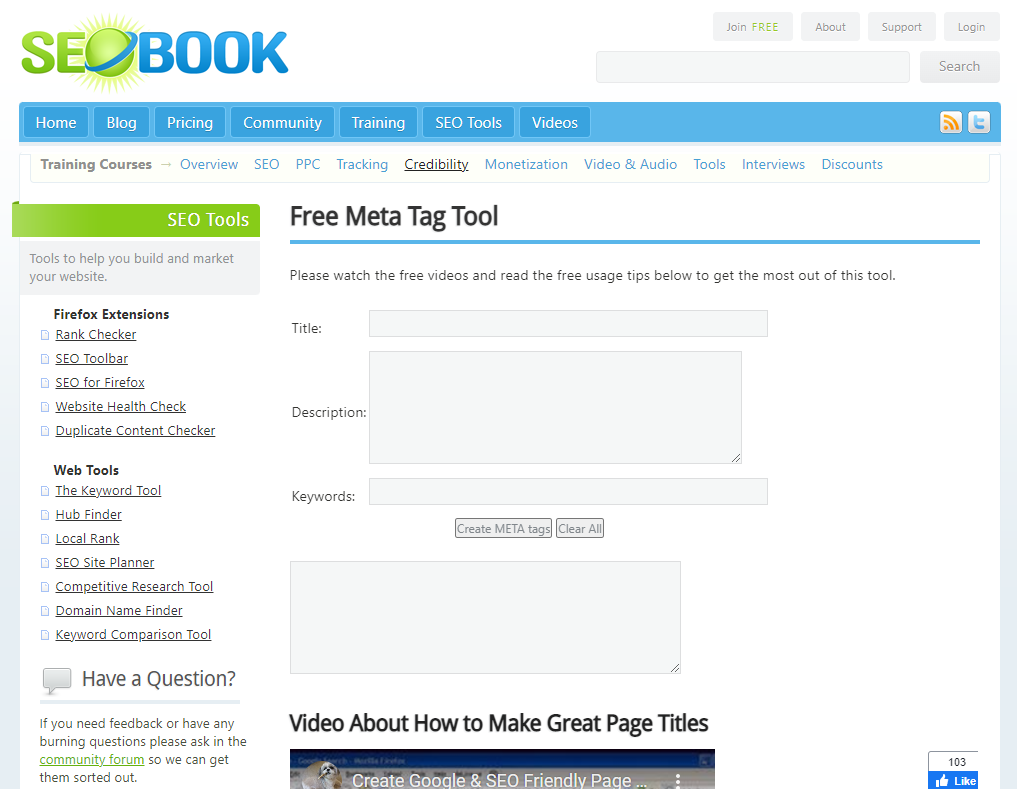 One of the great options when it comes to finding a good meta tag generator tool is SEO BOOK. This online platform offers several different tools, including a Meta Tag Generator Tool, which allows users to quickly generate HTML tags based on their keywords and content. Additionally, this platform has other helpful features such as keyword research tools and link-building guides that can help improve overall website performance in search engines.
It is highly recommended in view of the fact that it can help you generate meta tags almost free. Moreover, you can also learn how to use SEO BOOK by simply watching the tutorials given on the website and following the process.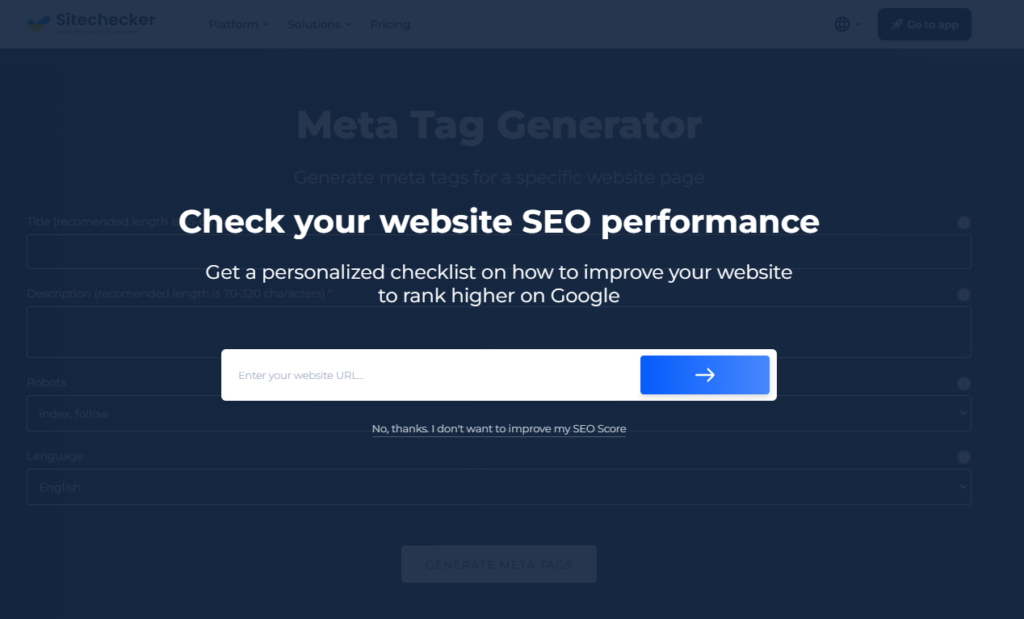 This tool helps you generate viewport and keywords meta tags quickly and easily with just a few clicks of the mouse. All you have to do is enter the URL of your website, and it will automatically generate the meta tags for you in HTML format. You can then copy these tags directly into the head section of your HTML document for quick implementation on your site.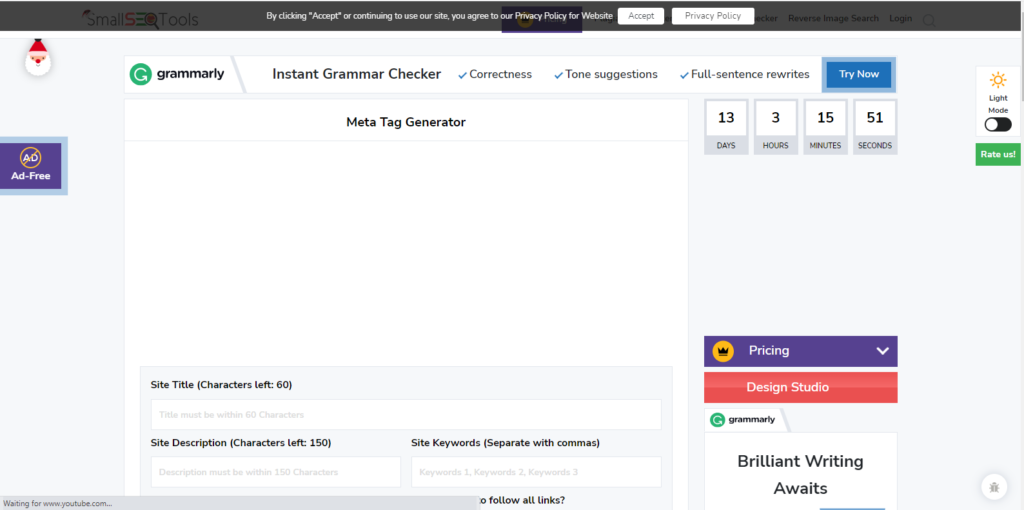 The SEO Meta Tag generator is a free online platform. It offers a powerful Meta Tag Generator Tool that allows users to quickly create custom HTML tags based on their keywords and content. Additionally, this platform offers several other helpful features such as keyword analysis tools, broken link checkers, and more. This is an excellent all-in-one solution if you want to get serious about improving your website's SEO performance without breaking the bank.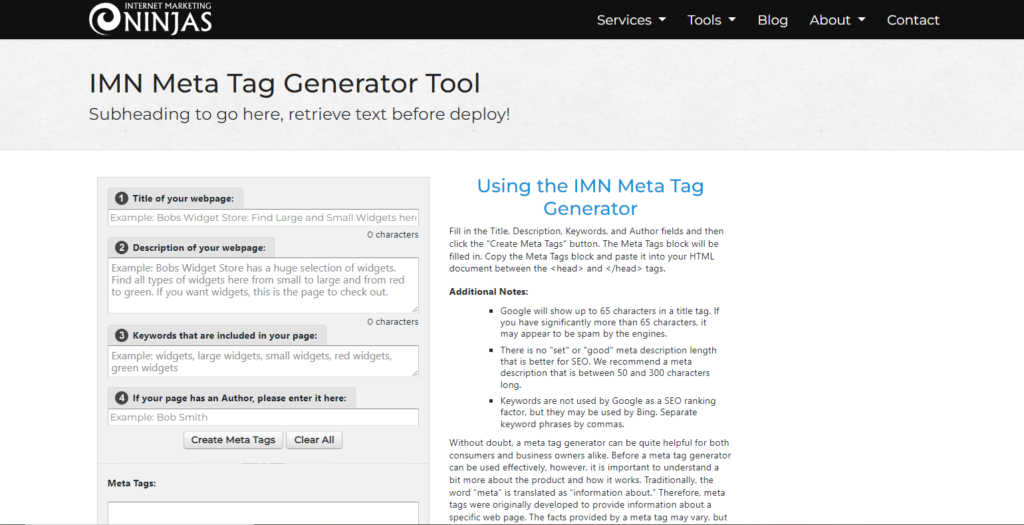 The IMN Meta Tag Generator Tool offers an easy way for users to create effective HTML codes quickly and easily without having any technical expertise or knowledge of coding languages required. All users need to do is enter the URL, title description, keywords, author name (if applicable), etc., into the designated fields and then click "Generate Code" – it doesn't get much simpler than that.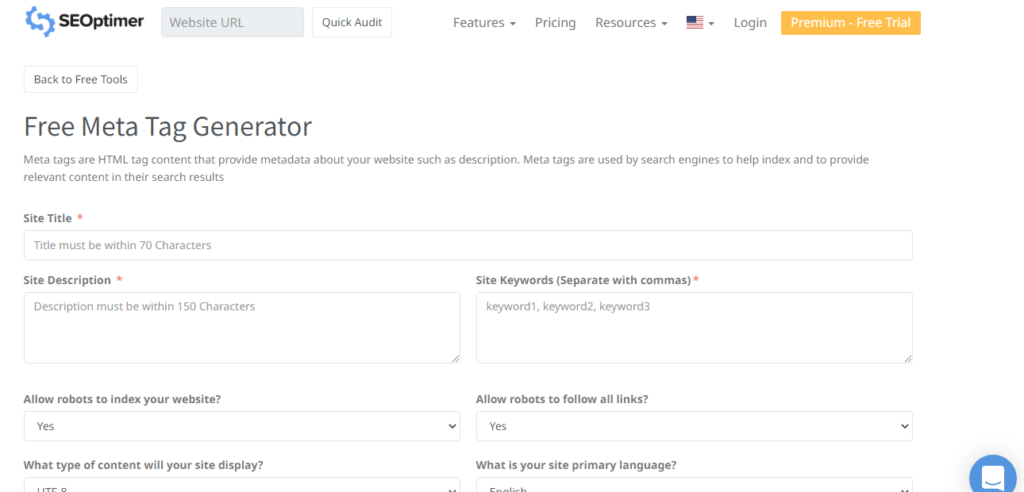 SEOptimer's free meta tag generator is great for creating custom meta tags based on your unique site requirements and goals. With this tool, you can create titles, descriptions, keywords, language codes, and more with just a few clicks. The tool also allows you to preview what each tag will look like before you implement them on your site which makes it easy to make sure everything looks great before going live.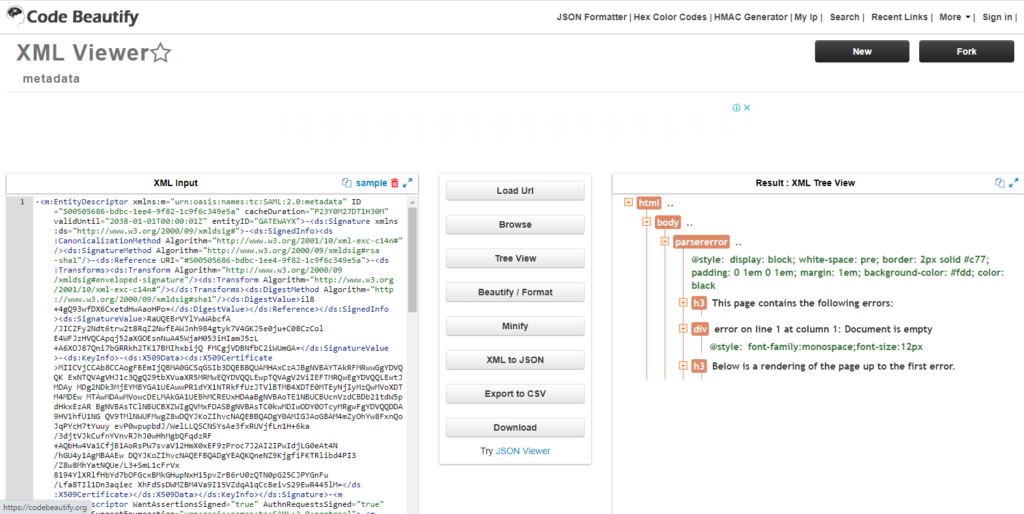 Code Beautify's HTML meta tag generator allows users to create several different types of meta tags with ease, including titles, descriptions, keywords, author names, and more. This tool also has an advanced mode that allows users to customize their meta tags even further by adding additional attributes. With Code Beautify's simple user interface making custom meta tags has never been easier.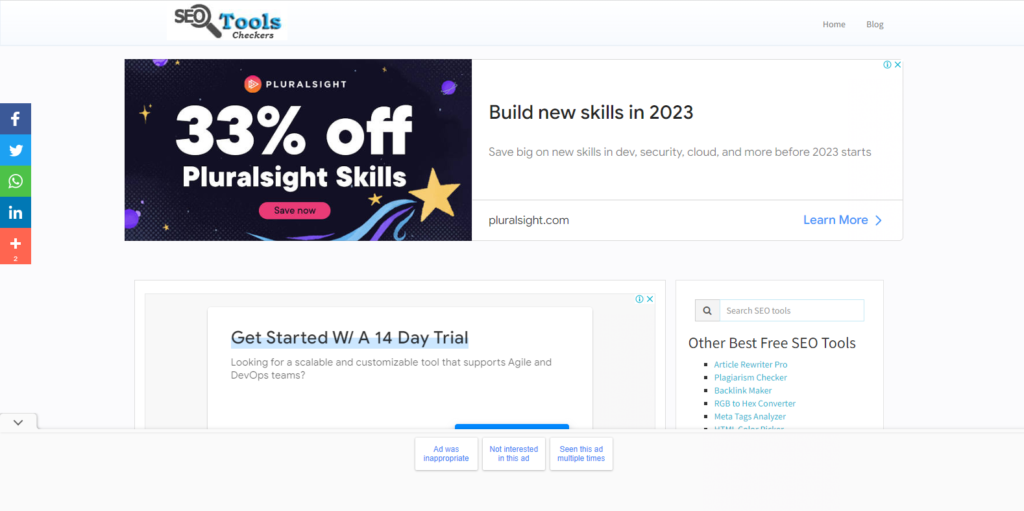 Seoinsights' meta tag generator is one of the most comprehensive tools available for creating custom meta tags for any type of website or page imaginable. With this tool, users can create multiple types of tags including title, description, author name, copyright information, and more in just minutes without having to write any code themselves. Moreover, it even provides automatic suggestions based on common industry standards so you know exactly what type of tag works best for each page or article on your site.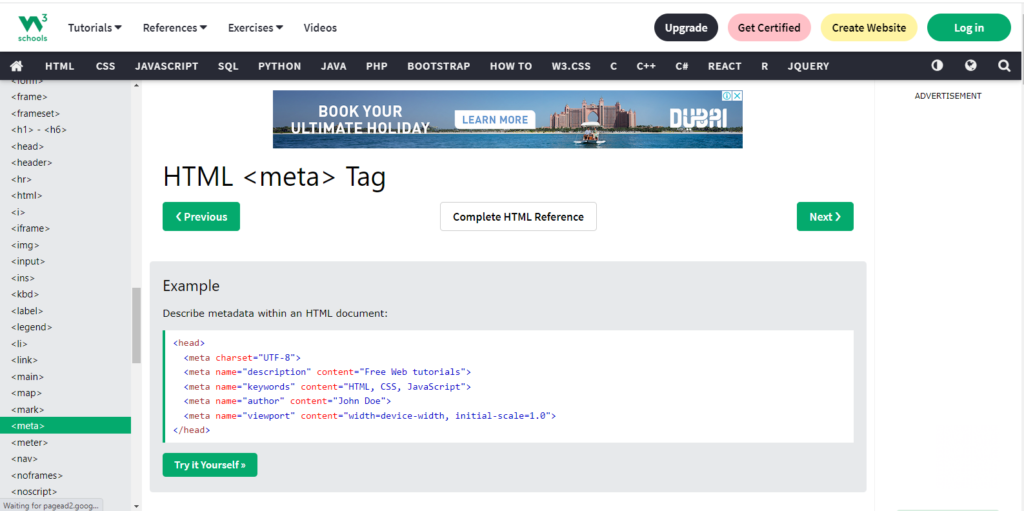 W3Schools' free online tool offers an easy way to generate various types of HTML style sheets including keyword-specific ones that are great for boosting SEO rankings on search engine sites like Google or Bing. This handy tool gives users an easy way to see how their chosen keyword phrases will be used within a given page as well as how they might appear when someone searches for them online. Additionally, users can also customize their unique stylesheets with this powerful yet simple resource.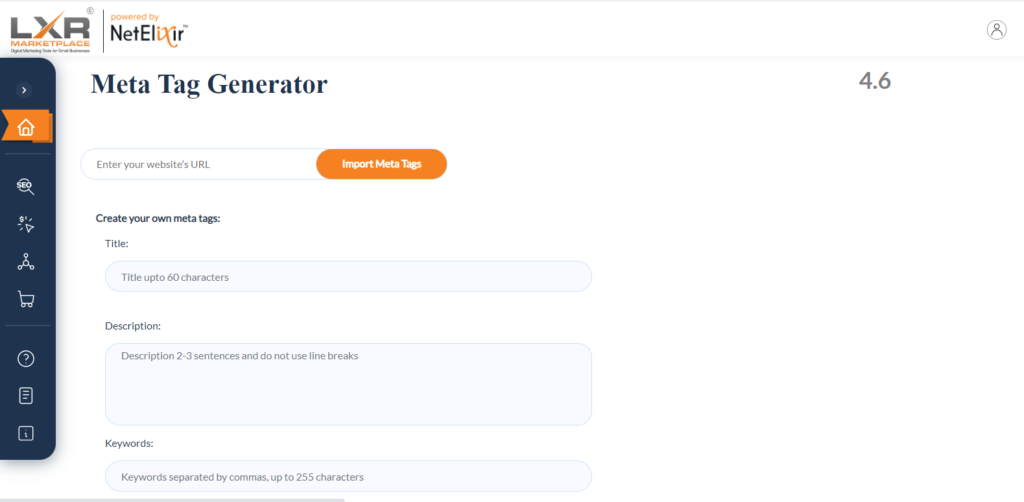 LXR Marketplace's Meta Tag Generator Tool is a great option for those who want more control over their generated HTML code. This tool allows users to customize each field in order to ensure that they are generating accurate and effective HTML codes for their pages' meta tags. They also offer additional resources such as tutorials and guides so users can learn more about optimizing their websites for better SEO performance.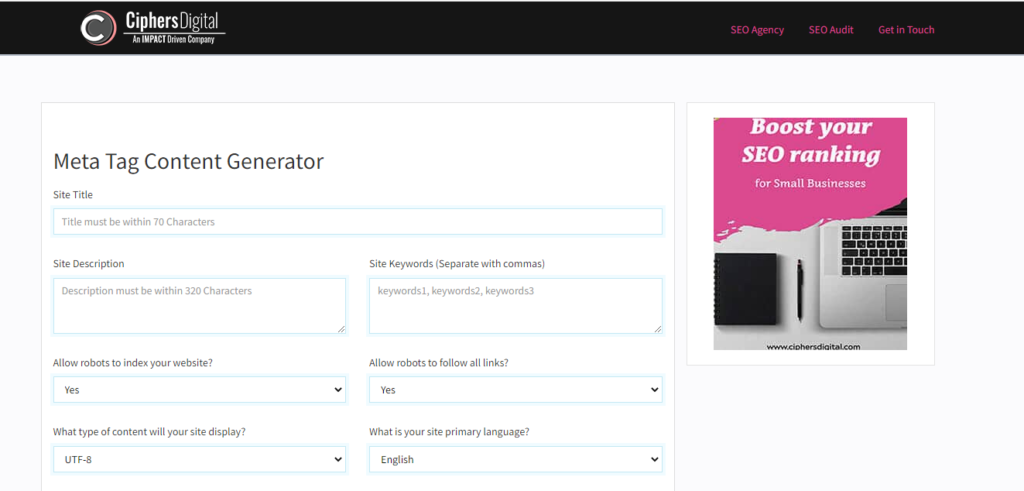 Cipher Digital offers both a free online meta tag generator tool as well as an advanced version that requires a fee but offers additional features such as keyword analytics data analysis tools which can help you optimize your pages even further for better SEO performance. With this tool, you can easily generate custom HTML codes specifically tailored toward improving your website's ranking on search engines. They also have extensive tutorials available so you can learn more about how best to utilize their tools.
Conclusion
Search engine optimization (SEO) requires an understanding of many complex processes. To make things easier for webmasters today there are numerous tools available that can help optimize any website's SEO efforts with minimal effort required from them. From simple generators like those mentioned above to comprehensive suites offering multiple features, these ten tools should give anyone attempting to improve their SEO enough power and control over their own website's performance.