On-page SEO is the practice of optimizing Web Pages to make them more attractive to search engines. It includes both technical and content elements such as optimizing titles and meta tags, creating keyword-rich content, and making sure the internal linking structure of your website is effective. 
This will ensure you remain ahead of the competition and make your website visible amongst search engine rankings. The landscape has certainly changed since it first began, so having expertise in this field gives you a marked advantage. If you want to ensure that your website is ranking high in search engine results pages (SERPs), then on-page SEO is essential. You can increase traffic and improve your chances of conversion by optimizing your website for search engines.
What is On-Page SEO and Its Importance?
On-page SEO is the practice of optimizing individual web pages in order to rank higher and earn more relevant traffic from search engines. It refers to both the content that a website contains, as well as the HTML source code that can help determine how well your site ranks for specific keywords.
On-page SEO is important because it helps search engines understand what your website is about, which ultimately affects its rankings in the SERPs. Relevant keywords should be embedded within your content, titles, and other elements of your website in order to optimize visibility on search engines. It can accurately determine the topics you cover and rank them accordingly. It will help you attract more targeted traffic to your website, resulting in higher conversion rates.
Tips to Optimize On-Page SEO
The principles of on-page SEO should be considered during the design process in order to deliver a website that functions properly and maximizes its potential. Here are some tips to help you optimize the on-page SEO of your website
Rich Keyword
The first step to optimizing your website for search engines is to identify the right keywords. Include keywords throughout your website in order to establish relevance with search engine algorithms. Using rich keywords on your pages is an important part of successful on-page SEO. Implementing relevant keywords into page titles, headings, and throughout the content can help search engine crawlers better understand what your page is about and increase its relevancy in SERPs.
Content Optimization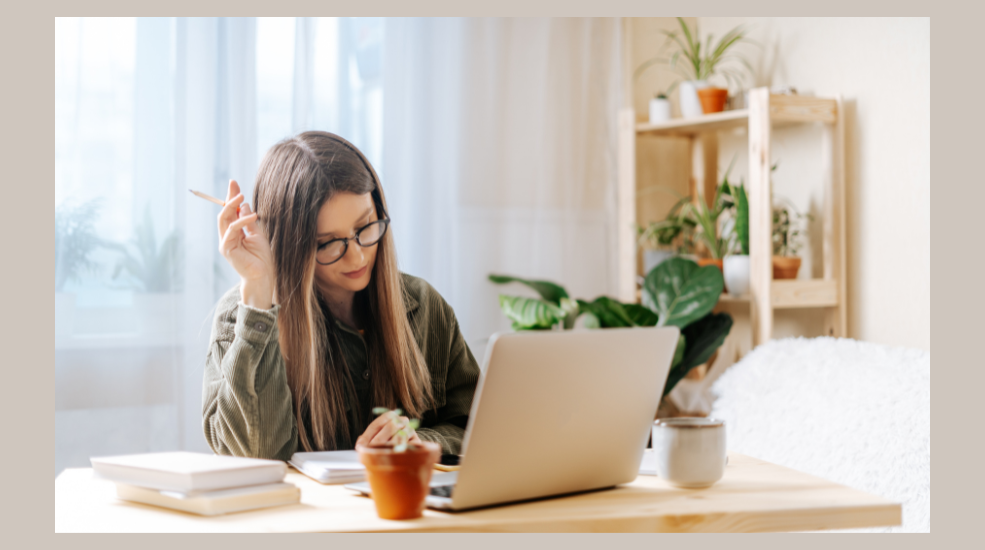 Another key component of on-page SEO is optimizing the content of your website. Content should be factually accurate, well-written, and relevant to the topic at hand. Using your target keywords in headings and throughout the text helps search engine crawlers understand what your page is about, which can improve its relevancy in SERPs.
You can keep visitors on your site for longer which further improves your ranking by providing clear and concise content that is easy to read and understand,
Meta Description and Page Titles
Your Meta description and page titles should be optimized to include relevant keywords. Meta descriptions are an important element of on-page SEO as they provide search engines with an overview of what your page is about.
The title should also accurately describe the content of the page, as this helps the search engine determine the relevance of your website. Titles are an important component of On-Page SEO. Titles brief the visitor on what they are looking for.
Alt-text Images
Alt-text images (Alternative text) are a necessary thing for On-Page SEO. It describes the image to Google and other search engines. Use Alt-text clearly, in case the image could not load the text will be shown in the place of the image. It must be descriptive and specified and Relevant to the context.
Adding descriptive alt-text to images on your website is another way to optimize your on-page SEO. Alt-text helps search engine crawlers understand the content of an image, which can improve its visibility in search results. It helps visually impaired users understand what is being displayed on the page. When adding alt-text to your images, make sure they are descriptive and include relevant keywords.
Internal Linking
Internal links on your website help search engine crawlers navigate through your site and understand the structure of your content. They also provide visitors with more pages to explore and can boost page views, which is beneficial for SEO.
It's important to ensure that the anchor text of internal links is relevant to the destination page and that you are using descriptive link titles. Use keyword-rich anchor texts for internal links to give search engines more context as to what they are linking to.
HTML
HTML plays an integral part in optimizing websites and On-page SEO is an important technique for improving a website's visibility in search engine results. The HTML tags such as the title tag, Meta tags, and heading tags work together to define the structure of a page and use by search engine crawlers to understand the relevancy of a page to certain keywords.
Small changes made with HTML can have huge impacts on improving traffic due to increased ranking. With strategically structured HTML code, search engines can more easily crawl and index web content which makes it crucial for us to focus on the optimization of this code. It is essential to have a solid understanding of how best to use this when creating or updating a website.
Website Structure
Website structure plays a key role in achieving on-page SEO success. By understanding search engine indexing behaviors, webmasters can create website architectures that improve web visibility and rankings.
Website structure is optimized for SEO you should use descriptive URLs that include relevant keywords, a clearly defined sitemap hierarchy, internal links between relevant pages on your site, and a clear navigation design that encourages users to explore the different pages of your site. It also makes it easier for visitors to find what they're looking for, navigate around your website
Page URLs
One of the most important elements to getting on-page SEO right is optimizing your page URLs. URL structure assists search engine crawlers view your website, so making sure they properly optimize that is essential.
URLs should include relevant keywords and be short, descriptive, and easy to read. Avoid using unnecessary characters such as underscores in the URL and keep your URLs lowercase to ensure that search engine crawlers can more easily understand and index your pages.
Mobile Responsiveness
Having a mobile-friendly website is essential in today's digital landscape. Mobile searches now account for over half of all searches, so if your website is not optimized for mobile, you could be missing out on valuable traffic.
Make sure your website is responsive and works properly on all devices. Make sure that the content on your website is easy to read and navigate on mobile devices. All of these elements will help you optimize for on-page SEO.
Conclusion
On-page SEO is an important part of any successful search engine optimization strategy. You can ensure your website is more visible and accessible to both visitors and crawlers alike by following the tips above. So make sure you're optimizing your HTML, content, URLs, images, and website structure for maximum visibility in search engine results pages.