2023 is just around the corner and it's time to start planning for your new small business venture! But what should you do? There are endless possibilities and it can be tough to choose the right one.
Don't worry, we've got you covered. Here are 10 of the best small business ideas to start in 2023. From online businesses to brick-and-mortar stores, there's something for everyone on this list. So what are you waiting for? Get started on your dream business today!
Small Business:
Small businesses play a major role in the US economy, providing jobs and services that are vital to local communities. As the backbone of entrepreneurship and innovation, small businesses often provide economic stability during challenging economic times. Small business owners must have the resilience and creativity needed to tackle the many challenges they face, such as navigating shifting market conditions, competitive pressures, limited access to capital and resources, regulatory complexities, and unpredictable customer demand. Every Year there is a new opportunity to start a small business and make an impact.
Online Store:
If you have the right product, an online store can offer great potential for success. With e-commerce platforms making it easy to create and manage a website, you'll be able to reach a global audience of consumers – no matter where they are located. Plus, you'll benefit from lower overhead costs than a traditional brick-and-mortar shop. An online store allows you to launch your own brand, build relationships with customers, and customize your offerings to find the right niche. By selling products you create yourself or acquire from other companies, the potential to reach new customers online is truly immense.
Food Truck Business:
Starting a food truck business can be a great way to capitalize on the growing trend of street food. With lower overhead and start-up costs, you can quickly get your business off the ground and reach a wide variety of customers. Plus, you have the freedom to set up shop in different locations each day, attend local events, and take advantage of local foot traffic. With a food truck business, you can offer unique menu items and cater to different customer groups throughout the day.
Freelancing:
If you have a skill that can be used to help other businesses, freelancing could be the perfect small business for you. As a freelancer, you can work from home or anywhere with an internet connection and earn excellent wages. With the autonomy to pick when you work and which projects you take on, your hours will be totally up to you. You can use platforms like Upwork, Fiverr, or Freelancer to find jobs and create a portfolio. Plus, freelancing opens the door for you to specialize in a particular niche or area of expertise – allowing you to become an expert in your field. There are many fields in which you can focus your freelancing activities, all of which offer great potential for success.
Start Dropshipping:
Drop shipping is a business model that allows entrepreneurs to start a store without stocking any inventory. This can be an incredibly effective way for you to start a business with minimal overhead. As a dropshipper, you will partner with third-party suppliers and be responsible for marketing, customer service, and managing the order fulfillment process. This means you can take your business anywhere and still maintain an efficient operation. Dropshipping allows you to quickly launch a business, try out product lines and test different markets without a lot of upfront costs or investment. You can use an e-commerce platform to easily set up and manage your online store.
Affiliate Marketing:
Affiliate marketing is a great way to start an online business – plus it's free to get started. With affiliate marketing, you will partner with other businesses and promote their products or services on your website. When someone clicks through your link and makes a purchase, you will earn a commission for the referral. This is an effective way to monetize your website, as you will only pay for the sales that you generate. You can quickly and easily create multiple streams of income by promoting different products or services on your website. With affiliate marketing, you have the opportunity to reach a large audience and potentially make a lot of money.
Start Your own YouTube Channel:
YouTube has become one of the most popular platforms for watching and sharing videos. If you have a creative streak, starting your own YouTube channel could be the perfect business for you. You can create videos that are entertaining, informative, and educational to your viewers. As your channel grows in popularity, you can monetize your content with ads, sponsorships, and product placement. You have the potential to attract a large following and make money through YouTube's Partner Program. With a successful YouTube channel, you could build a strong personal brand and create multiple revenue streams.
SEO Business: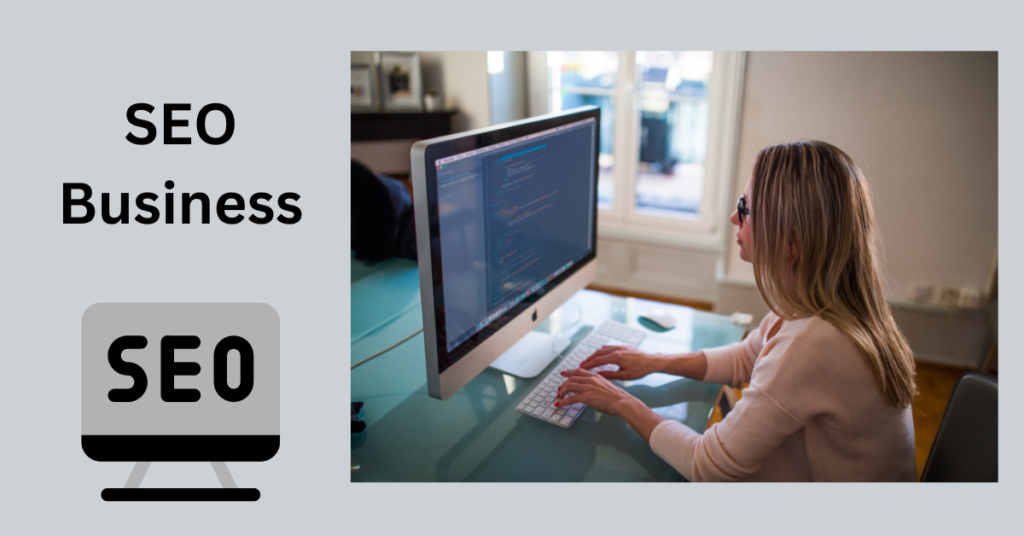 Search engine optimization (SEO) is the process of optimizing your website to increase its visibility in search engine results. SEO can be a great way to start a business and help other businesses grow their online presence. As an SEO specialist, you can create content that is optimized for search engines and helps websites rank higher in search results. You can help businesses improve their website performance by providing keyword research, link building, content optimization and other SEO services. SEO can be a great way to start an online business and help other businesses succeed.
Create an e-book:
Writing and publishing an e-book is a great way to spread your message and make money online. You can create a book that addresses a specific topic or covers a particular niche. With e-books, you can easily reach a wide audience and monetize your content with digital downloads. You can also use your e-book as a lead magnet to attract more customers and build an email list. With the right marketing strategies, you can quickly make your e-book a success and generate multiple streams of income.
Conclusion:
Starting an online business can be a great way to achieve your financial goals and gain flexibility. There are many different options for entrepreneurs looking to make money online, from drop shipping to affiliate marketing to SEO services. With the right business model and strategy, you can quickly start a successful online business and create multiple streams of income. No matter which online business you choose, being creative and staying organized will help ensure your success.