In the digital era, where eCommerce has become a bustling marketplace, capturing the hearts and wallets of online shoppers hinges on one pivotal factor: user-centric design. Beyond aesthetics, this approach centers on creating an experience that resonates with visitors, guiding them seamlessly from browsing to purchase.
This tutorial examines the significant significance of user-centric design in the context of eCommerce websites, investigating its ability to enhance user experiences, foster trust, and ultimately stimulate business expansion. This study aims to explore several tactics and insights that can potentially bring about a significant transformation in the operations of an online store, ultimately resulting in a lasting impression on customers.
The comprehension of user-centric design
User requirements, preferences, and expectations are prioritized for inclusion throughout the creation of a product or service in the user-centric design (also known as user-centered design or UCD) design method.
Electronic commerce (eCommerce) comprises the purposeful development of an online retail platform that prioritizes customers' wants and preferences throughout the design process.
The Influence on User Experience
The eCommerce website serves as the virtual representation of a physical storefront. Similar to how a physical retail establishment ought to provide an engaging atmosphere, facilitate effortless navigation, and assist patrons, an online business should strive to deliver a seamless and enjoyable user experience. 
When a website prioritizes the needs and preferences of its users, it has the potential to greatly improve the overall user experience (UX). A positive UX can lead to higher customer satisfaction and loyalty. It can also reduce bounce rates, where users quickly leave your site, and increase the chances of turning visitors into paying customers.
Boosting Conversions
Ultimately, the success of your eCommerce business depends on conversions—turning visitors into buyers. User-centric design can be a potent tool in this regard.
1. Clear Navigation:
Users should effortlessly find what they're looking for. Intuitive menus and search bars can guide them to their desired products.
2. Streamlined Checkout Process:
A user-centric checkout process minimizes friction, making it easier for customers to complete their purchases. Fewer abandoned carts mean more sales.
3. Personalization:
Tailoring the shopping experience to each user's preferences and past behavior can increase the chances of them making a purchase.
Building Trust
Trust is a cornerstone of eCommerce success. Users need to feel safe and secure when shopping online, and a user-centric design can help establish this trust.
1. Responsive Design:
Ensuring your website works flawlessly on all devices reassures users that you're a professional and reliable brand.
2. Transparency:
Displaying product information, pricing, and return policies builds trust. Hidden fees or unclear terms can erode it.
3. Reviews and Ratings: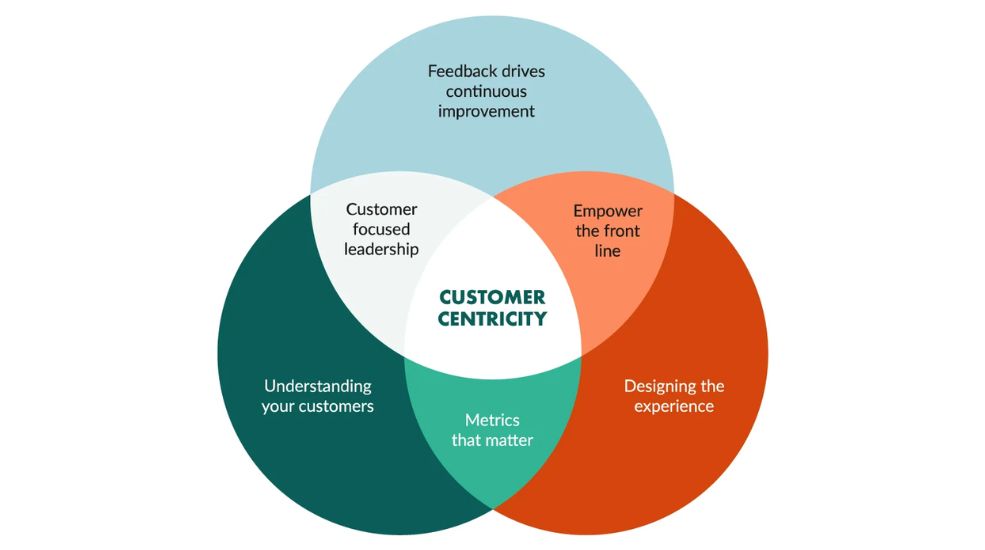 Incorporating user-generated content like reviews and ratings can boost confidence in your products.
Reducing Customer Service Requests
Effective user-centric design can preemptively address common user questions and issues, reducing the need for extensive customer support. For instance, a well-designed FAQ page can answer many queries, saving time for both customers and your support team.
Enhancing SEO Performance
Search engine optimization (SEO) is crucial for eCommerce websites to appear in search results. User-centric design can indirectly improve your SEO by reducing bounce rates, increasing dwell time (the time users spend on your site), and encouraging backlinks through positive user experiences.
Tips for Implementing User-Centric Design
1. User Research:
Start by understanding your target audience. Conduct surveys, interviews, and usability tests to gather insights into their needs and preferences.
2. Mobile Optimization:
Ensure your website is mobile-friendly. Many users shop on smartphones, and a poor mobile experience can be a deal-breaker.
3. Performance Optimization:
Speed matters. Slow-loading pages frustrate users. Optimize images, reduce unnecessary scripts, and invest in fast hosting.
4. Clear CTAs:
Use clear and compelling calls-to-action (CTAs) that guide users toward desired actions like 'Add to Cart' or 'Checkout.'
5. A/B Testing:
Try new things and improve constantly. A/B testing lets you compare two or more designs to the same audience and choose the best one.
6. Accessibility:
Make your site accessible to everyone, disability included. It's often required by law and ethically.
7. Feedback Loops: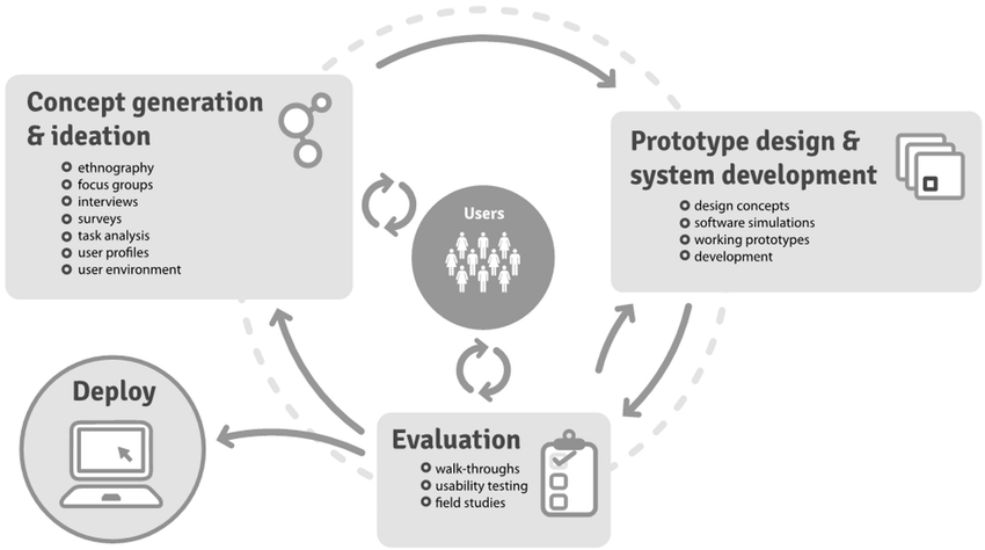 Encourage user feedback and reviews. Use this information to refine your design continually.
Conclusion
In the fast world of eCommerce, designing with the customer in mind is not a luxury but a need for any business that hopes to succeed. An enjoyable experience is produced for users of a website by designing the website with the users in mind.  
This great experience can lead to higher conversion rates, improved customer satisfaction, and a powerful and trustworthy brand image. You will be well on your way to designing an eCommerce website that looks excellent and performs extraordinarily well if you put the recommendations here into action.