Starting a business can be an intimidating endeavor. With so many options available and so much to consider, it may feel overwhelming. Having a great business idea is only the first step in becoming an entrepreneur. Turning that idea into a successful venture requires hard work, determination, and creativity. But it's not impossible! There are many effective business ideas out there that have been proven to succeed. but what if you could start a business with minimal costs and maximum returns? Here are some effective business ideas that can succeed you, and make the process of starting your own business simple and straightforward.
Effective Business Ideas:
Become a Virtual Event Planner
With virtual events becoming increasingly popular, now is the perfect time to start a virtual event planning business. You can provide services such as helping clients plan their virtual events, managing the event logistics, finding speakers or performers, and helping create a unique experience for attendees. This type of business requires creativity and organization skills so it's important to understand how to effectively manage these tasks.
Offer Child Care Services
Many parents are looking for reliable childcare solutions while they work from home or take care of other responsibilities during the day. Starting a childcare service allows you to take advantage of this need while also doing something meaningful by providing quality care and learning opportunities for children in your community. Make sure that all licensing requirements are met before starting this type of business so that children in your care receive quality care at all times.
Design and Sell Print-on-Demand T-Shirts
Print-on-demand t-shirts are an easy way to start your own online store with low overhead costs. All you need is a printer and some design skills to create your designs on t-shirts for customers worldwide. Your customers can customize their shirts by adding text or images of their choice. This means that every shirt you sell is unique and one of a kind.
Launch Your Book
Writing a book can be a great way to get started with your own business; if you have an interesting story or message to share with people, this could be an ideal way for you to reach out to them. You can either self-publish through platforms like Amazon. Direct publish or hire professionals who specialize in editing and publishing books professionally.
Start a Charitable Business
If you want to make an impact in your community while also making money, why not start a charitable business? This could include anything from organizing fundraisers for local causes to creating products that donate proceeds directly to charities of your choice. Doing something good for others will not only give you satisfaction but also attract more customers who appreciate your philanthropic efforts.
Sell a Service
If you have a skill or experience that people need, like marketing or graphic design, then you should consider offering your services as a freelancer. You can create an online portfolio and post ads on relevant job boards or use online platforms such as Fiverr.
Create an Online Fashion Boutique
Selling clothes online is becoming increasingly popular and it's easier than ever before with the right tools and resources at your disposal. You can easily create a website for your business and start selling your products while also maintaining an active presence on social media channels like Instagram and Pinterest to promote your store.
Sell Handcrafted and Homemade Goods
If you are crafty and enjoy making things by hand, then why not sell them? You can open up a shop on Etsy or other similar websites where people come looking for unique items made with love and care. Plus, there is no overhead cost associated with this type of business venture so it's great for those just starting out.
Housesitting and Pet sitting Service
Are you organized? Do you have a knack for taking care of animals? Then why not offer to housesit or pet sitting services in your area? This type of service is always in demand – especially during the summer months when people go away on vacation – so it could be the perfect way to make some extra money while helping others take care of their homes and furry friends.
Start a Dropshipping Business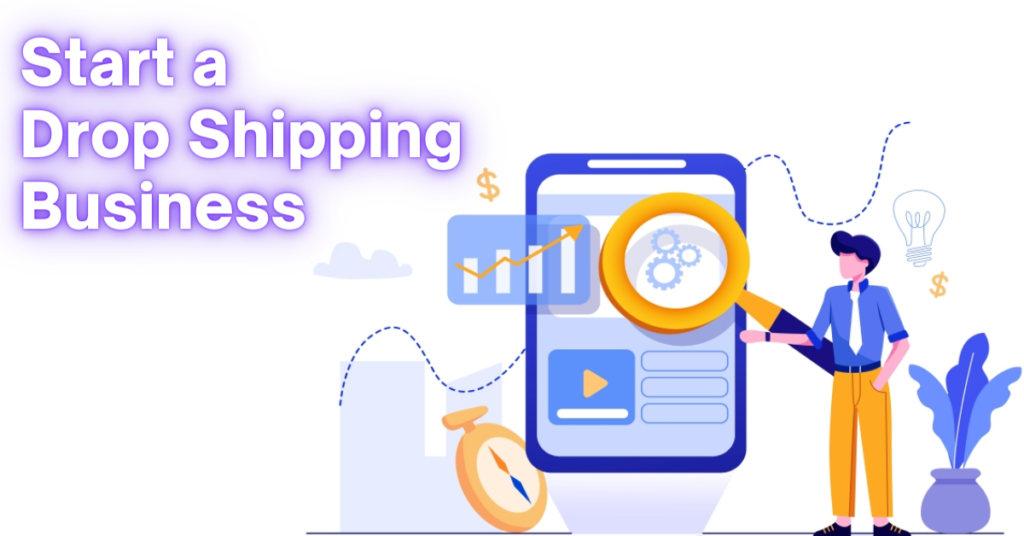 Drop shipping is a great way to make money online without having to invest in inventory or handle any shipping or customer service. All you have to do is find products from suppliers who will list their items on your site, then take orders from customers, collect the payment and forward it to the supplier. The supplier will then ship the item directly to your customer and you'll keep the profits.
Phone Accessories
With the rise in popularity of smartphones, there has been an increased demand for accessories such as cases, chargers, stands, etc., which makes this another great opportunity for entrepreneurs looking to make some money without investing too much upfront capital into their venture. There are plenty of options when it comes to selling phone accessories; all you need is the right supplier.
Sell Subscription Boxes
Subscription boxes are gaining traction fast as more people look for quality items delivered directly to their doorsteps each month or quarter. You could offer subscription boxes filled with items related to beauty products, food,and beverages, home décor items, or anything else that customers may find useful – all at reasonable prices.
Invest in Vending Machine Businesses
Vending machines are a great low-cost option if you're looking for ways to generate passive income but don't want the hassle associated with running a full-scale business venture (e.g., staffing costs). All you need is some capital upfront and then sit back and watch as cash rolls in each time someone purchases something from one of your machines.
Create Digital Products or Online Courses
If you have knowledge about something that others may want to learn, creating digital products such as online courses is one of the most lucrative ways for entrepreneurs looking for passive income streams. This type of digital product allows people all over the world to access it at any time they choose which makes this type of business extremely profitable. Moreover, once it's created, there's no additional work required other than marketing it effectively.
Conclusion
Starting a small business is no small feat but there are plenty of options available if you're willing to do the research necessary for success. From becoming a virtual event planner or opening an online coffee shop, there's no limit on what kind of businesses you can start depending on what interests or skillsets you possess. Take some time today to research which ideas might be best suited for you so you can launch your dream business soon.