If you are looking for high-quality business stock photos, you have come to the right place. We will list ten websites that offer free images for businesses. These photos are perfect for website headers, blog posts, and social media posts. Whether you are a small business owner or a marketing professional, these resources will help you create beautiful and compelling visuals for your next project.
When it comes to creating exclusive content, visuals are often essential. However, stock photos can be expensive, making it difficult for small businesses and entrepreneurs to access the images they need. Fortunately, plenty of websites offer free business stock photos for any project.
Pixabay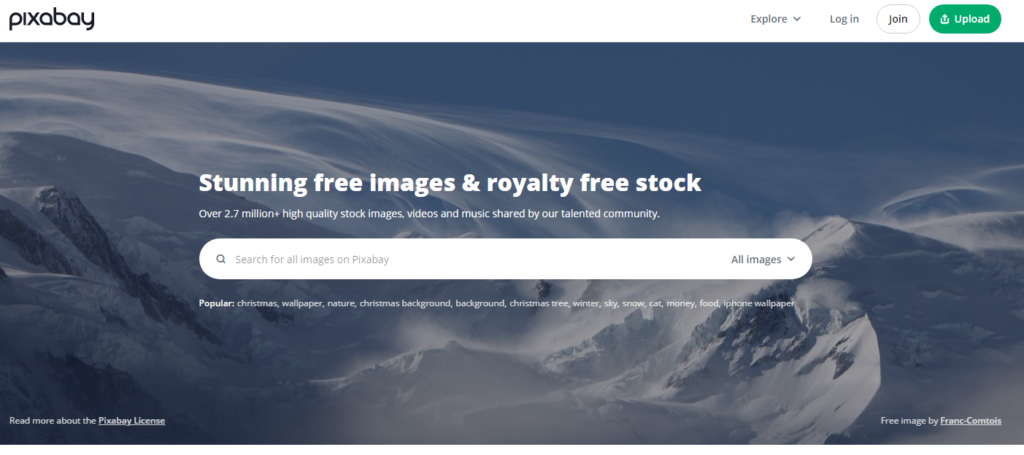 Pixabay is an excellent resource for royalty-free media content. With over 1.8 million images, illustrations, and videos available, Pixabay makes it easy to find the perfect image or video that suits your needs. Whether you are looking for stock photos, vectors, backgrounds, or footage, Pixabay has something for everyone. All of their media is free to use without copyright restrictions so you can use them in commercial projects without worries. They offer an extensive library of tutorials on optimizing your images and videos for maximum impact and reach.
Pixabay offers a selection of both free and premium images and videos. The free content is made available under Creative Commons CC0, meaning you can use it for any purpose – personal or commercial – with no attribution required. Their premium content is licensed by Shutterstock and comes with more detailed licensing agreements.
Pexels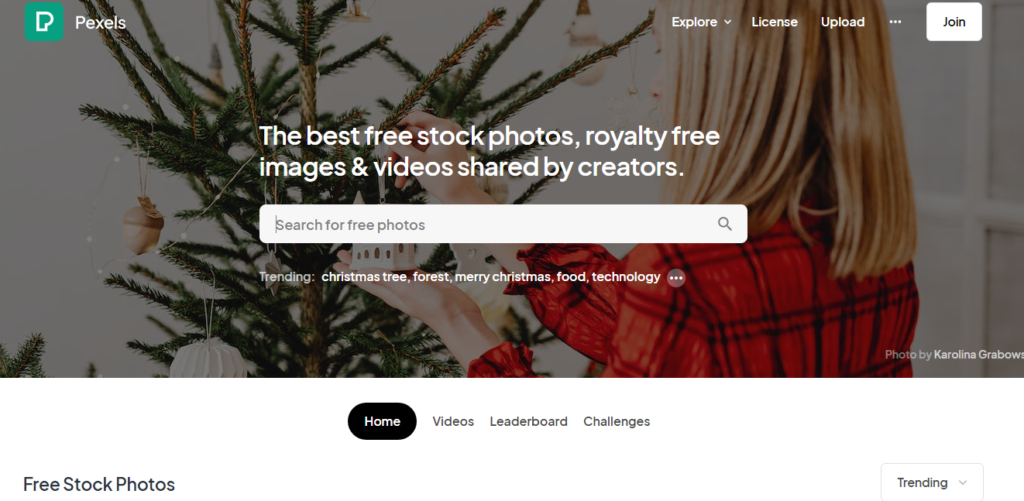 Pexels is an online stock photography marketplace where photographers and creatives can freely share their work. It offers a vast library of high-quality images, illustrations, and videos for personal and commercial use. The company also provides tools such as editing programs to help users easily create stunning visuals.
Pexels also offers a premium membership plan that gives users access to exclusive features such as unlimited downloads, higher-resolution images, and more. Its affordable subscription plans make it easy to get the most out of your visuals without breaking the bank. From high-quality photos to professional-grade editing tools, Pexels has everything you need to create beautiful visuals on any budget.
Unsplash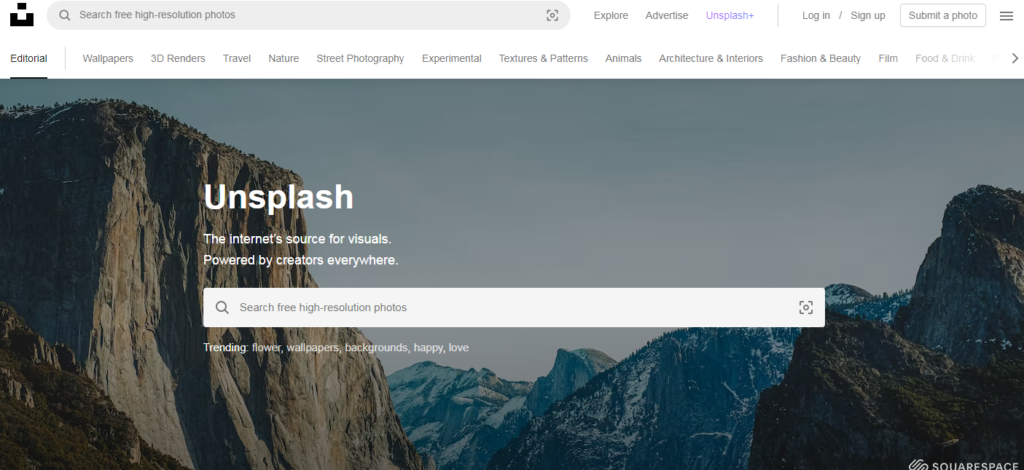 Unsplash is a platform that provides high-resolution, copyright-free stock photos for personal and commercial use. It features an ever-growing library of over 1 million images from thousands of photographers worldwide. Unsplash also offers tools to help users find the perfect image for their project including collections, keyword searches, and advanced filtering options. Plus, all its content is free to download and use without any attribution or payment required. With Unsplash, you can easily access beautiful photos for your website, blog post, ad campaign, or anything else that requires a stunning image.
Unsplash is the perfect solution if you are looking to tell a story with your visuals or need a quick background image. With its simple and intuitive interface, you can access a wealth of high-quality images without worrying about copyright infringement or paying for each photo.
Gratisography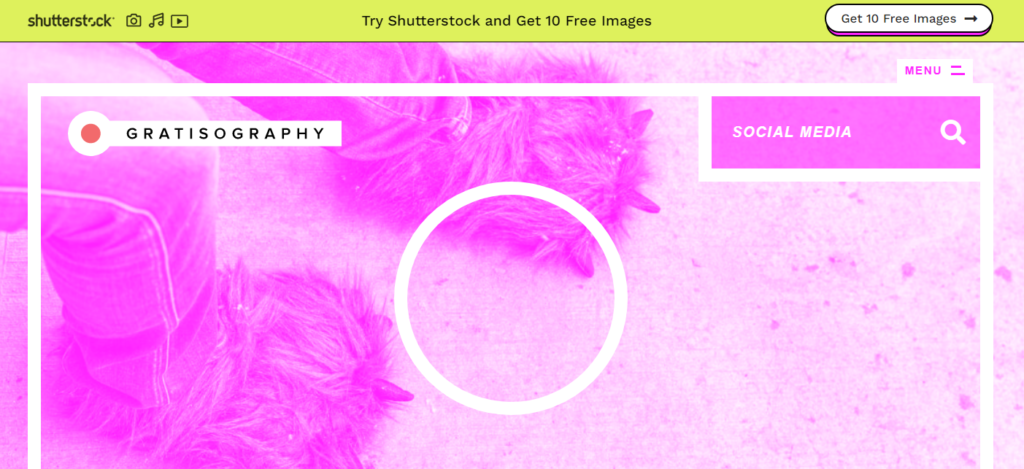 Gratisography is an online library of free high-resolution photographs and images. With a vast array of breathtaking images, Gratisography has something for everyone – from professional designers to hobbyists. The library's impressive selection of stock photos can use for creative projects such as web design, print materials, and product mockups. These photos feature unique scenes, eccentric people, and exciting objects that will make any project stand out.
In addition to the extensive collection of free images, Gratisography offers subscription options to access even more impressive content. With its extensive Library and quality images, Gratisography is the perfect resource for royalty-free stock photos. It is easy to find just the picture you need, with convenient search filters and categories that allow you to narrow down your selection quickly.
Free Nature Stock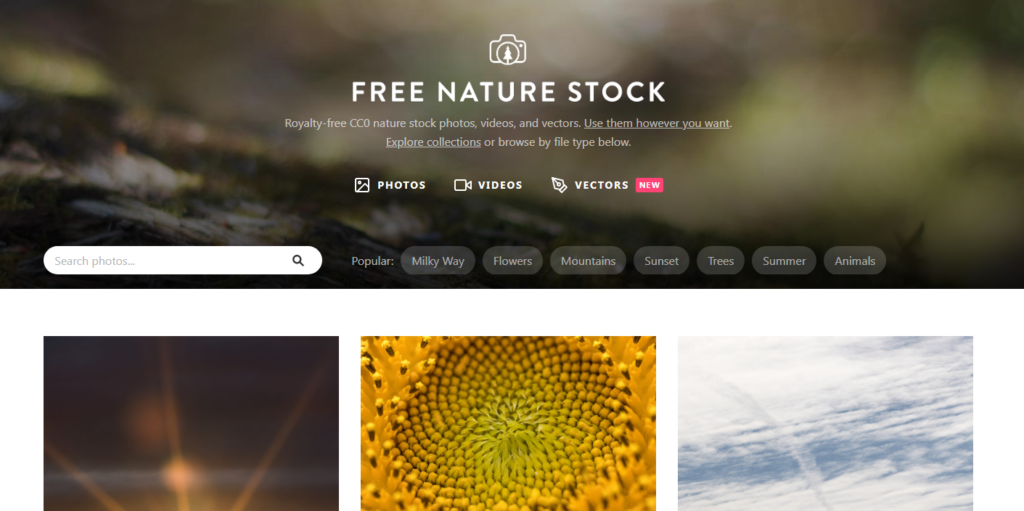 Almost four years ago, Adrian Pelletier created Free Nature Stock and almost shared 1400 plus photos. Nature is one of the most breathtaking gifts that this world has to offer. From majestic mountains to serene, glistening waterfalls, nature provides an ever-changing landscape of wonder and discovery. But trying to capture the beauty and genuinely embody a moment in time can only be possible with proper equipment and expertise. That is why Free Nature Stock exists.
Free Nature Stock is a library of stunning nature photography offered free with no strings attached. Whether you are looking for outdoor landscapes or natural elements, this collection of photographs provides professional quality photos and amateur shots from passionate photographers around the world.
StockSnap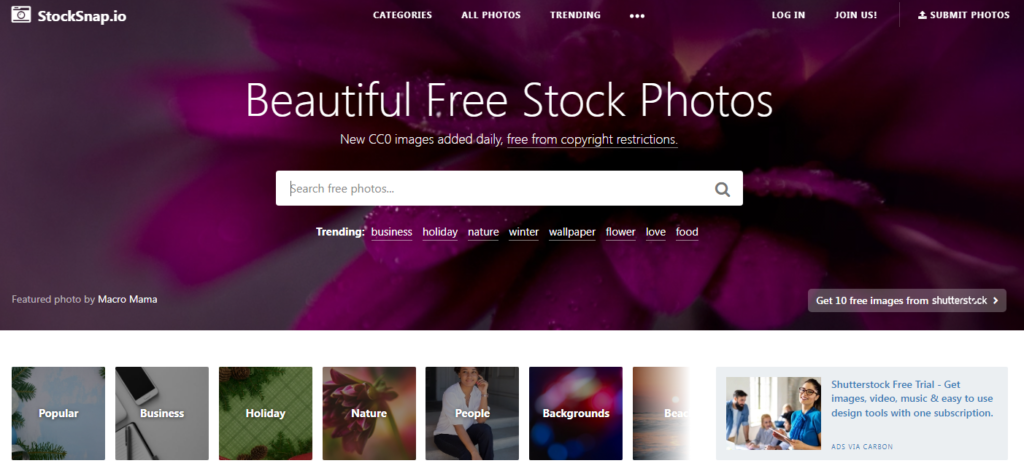 StockSnap.io is an excellent resource for high-quality, royalty-free stock photos. With thousands of professional-grade images in their Library, users can find the perfect print to fit any need or occasion. All images are free to download and use, with no restrictions or attribution required. These images are checked for quality before being added to the library to ensure you are getting top-notch visuals.
In addition to having many distinct categories of photos, they also have various search tools, such as color filters and tags, which make it easy to find precisely. The website is updated regularly with added content, so there is always something fresh and exciting to explore.
Kaboom Pics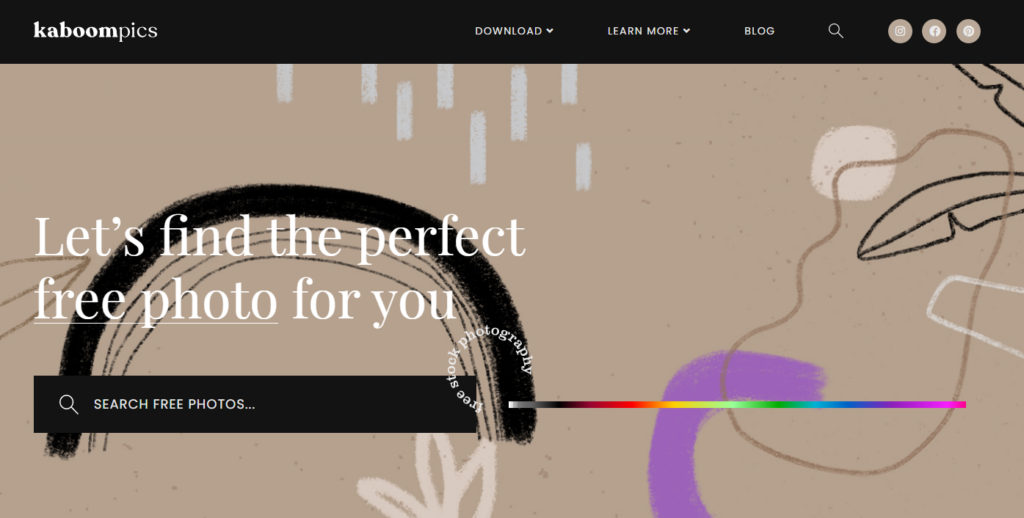 Kaboom Pics, founded in 2021, is a revolutionary new photo-sharing platform that combines technology and art to create an unparalleled user experience. With its unique "kabooms" feature, users can easily share their photos and videos with friends and family without the hassle of uploading them to another platform. Kaboom Pics also offers an array of editing tools to help users edit their photos and videos like a pro, from basic cropping and filtering to sophisticated text-based overlays.
Kaboom Pics prides itself on providing top-notch customer service and a user-friendly platform. The team behind Kaboom Pics is constantly updating the service with new features, bug fixes, and performance improvements to ensure users get the best experience possible. On top of that, it's also incredibly affordable, with plans available for as little as $4.99/month. Kaboom Pics is quickly becoming one of the most popular photo-sharing platforms and will undoubtedly continue to grow and improve in the coming years.
Getty Images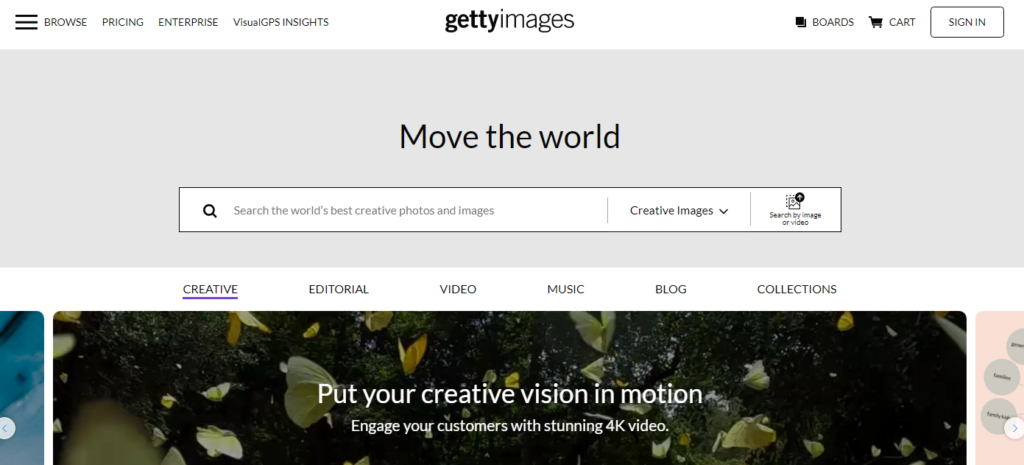 Getty Images is one of the world's leading content providers of stock photos, illustrations, vectors, and videos. Founded in 1995 by Mark Getty and Jonathan Klein, its collection includes over 200 million images available for licensing to businesses and individuals around the globe. With such an extensive library, Getty Images has something for everyone – from editorial imagery to corporate branding to advertising campaigns. It also offers a wide range of services, including custom solutions to meet unique customer needs and rights-managed tools to help with rights clearance.
Negative Space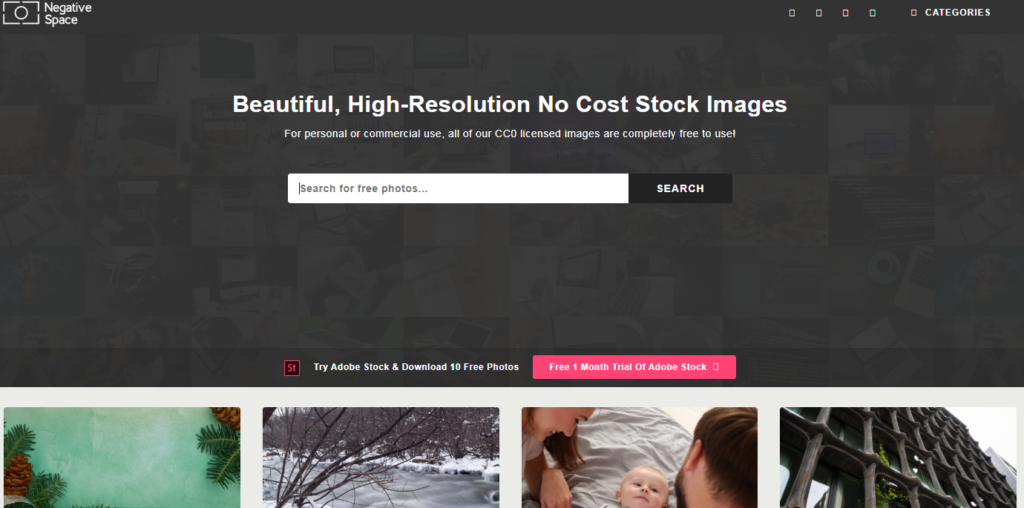 Negative space is an artistic technique that strategically uses empty or "negative" space to create a sense of balance and harmony in the artwork. By paying attention to the amount of negative space between objects, artists can create depth and perspective in their work. This concept is also found in many other design disciplines, such as interior design, web design, architecture, product design, and more.
Negative space is created by deliberately leaving some areas within a composition blank or untouched. The positive elements of the artwork are framed by the harmful aspects surrounding them. In painting, this technique can direct attention to certain parts of the image while allowing others to remain unnoticed; it can also add movement or suggest tension by creating a visual rhythm.
Refe Real Life Photos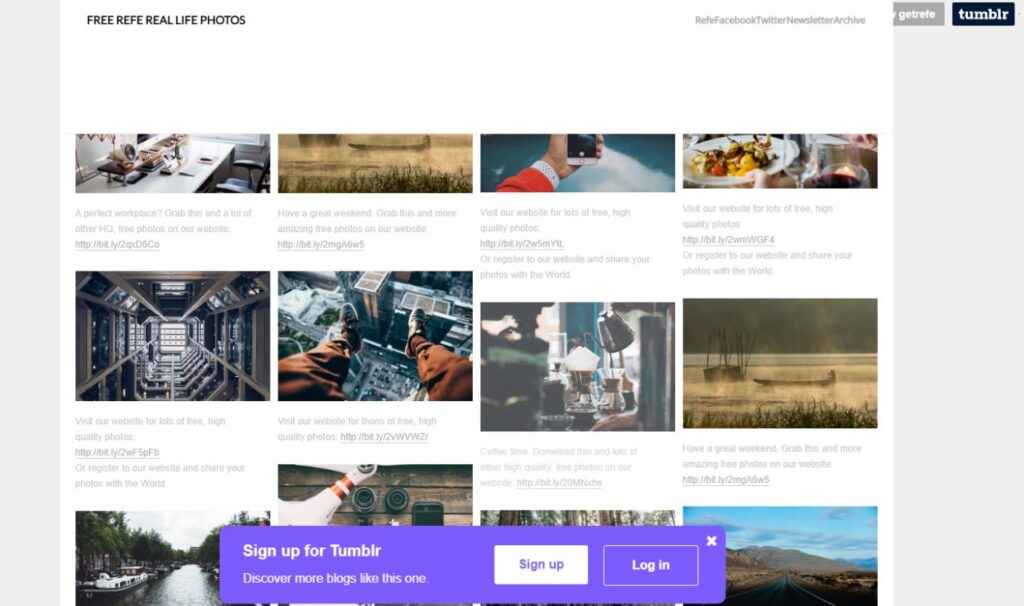 Refe Real Life Photos allows you to capture moments in the real world with our unique photo editing tools. Our innovative technology is designed to make your photos look as realistic and natural as possible while still giving them a professional touch. We provide many features, including custom filters, image enhancement, background removal, and more.
With Refe Real Life Photos, you can be sure that your photos will always look amazing. Whether you are an amateur or a professional photographer, Refe Real Life Photos has something for everyone. Get creative and explore the possibilities that Refe Real Life Photos offers today.
So, there you have the best websites for free, superior business stock photos. With these sites at your fingertips, you can find the perfect visuals for any project. Go ahead and give these sites a try and make sure to check back often as more updated content is added every day.