The staffing industry is highly competitive, and while there are certain services you can provide to stand out from the others, sometimes that is not enough. If you're looking for ways to beat your competition and get more business coming in than ever ahead, then it's time to consider some of the best marketing strategies for your staffing agency. By taking advantage of effective digital marketing tactics such as Website optimization, social media campaigns, and much more, you can reach potential clients quickly and cost-effectively so that your staff augmentation business thrives. Make sure you spend a bit extra time today learning about these strategies, as they could be just what your agency needs to succeed.
5 Ways to Grow Your Staffing Agency
Your staffing agency's success depends on your ability to bring in the right clients and find the best talent for their needs. An effective marketing plan can help you reach those goals and give your business a competitive edge.
Here are five best practices that can help you create an efficient marketing plan for promoting your staffing agency:
Website Optimization to Rank Higher in Search Engines
Website optimization should be part of every staffing agency's marketing strategy. It ensures that your website is visible to potential job seekers and employers, helping you reach the right audience. Here are some clue steps for optimizing your website:
1) Find and Utilize Right Keywords: Identify relevant keywords associated with your services and incorporate those into your website content, as well as page titles, and Meta descriptions. This will help search engines better understand what services you offer and make it easier for potential customers to find you. Choosing the right keywords is the base of a successful SEO strategy.
2) Improve Site Speed: You want visitors to have a good experience when they visit your website. If it takes too long to load pages, users may become frustrated and leave. To improve page speed, consider compressing images, reducing redirects, and optimizing code.
3) Make Navigation Easy: You want users to be able to find what they are looking for quickly and easily. If navigating your website is difficult or confusing, potential customers may not even make it through the front door. Make sure your navigation is clear and links to relevant pages.
4) Improve Site Security: Make sure your website is secure and that users' information is protected. Install an SSL certificate to encrypt data, and add anti-malware software to protect against hacks.
By optimizing your staffing agency website, you can improve the user experience and make it easier for potential customers to find you. Implementing these website optimization strategies will help you increase visibility, grow your audience, and ultimately bring in more business.
Social Media Marketing
Social media marketing is an effective and low-cost way to promote your staffing agency. You can use social media platforms like Facebook, Twitter, Instagram, and LinkedIn to share useful content related to the staffing industry and promote your services. Additionally, you can use social media to engage with your followers, build relationships, and increase brand awareness.
To maximize the impact of your social media marketing, it's important to post regularly and develop a consistent presence across all platforms. You should also make sure that you're optimized for mobile users since many people access social media sites on their phones. Additionally, make sure to monitor your posts and respond promptly to any comments or questions that you receive. Finally, don't be afraid to experiment with different types of content and see what resonates with your audience. With the right strategy, social media can be a powerful marketing tool for growing your staffing agency.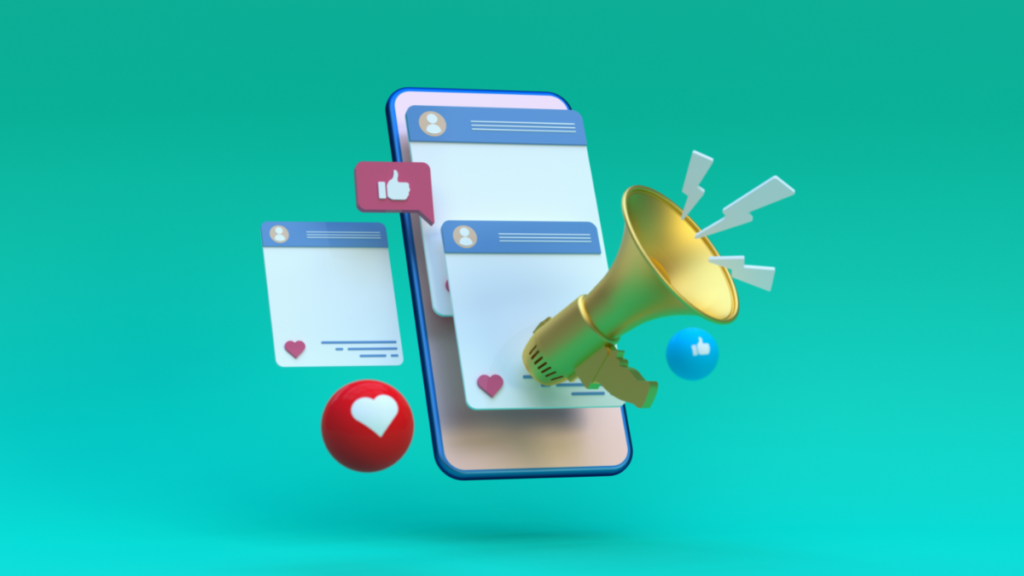 Content Marketing
Content marketing can help recruiters to engage with their target audience, position themselves as industry experts, and drive qualified leads. Here are four tips for developing an effective content marketing strategy for your staffing agency:
1. Identify Your Target Audience: Before you can create content that resonates with your target audience, you need to first identify who your ideal candidate is. Consider factors such as job title, industry, location, and experience level. Once you have a good understanding of your target audience, you can begin creating content that appeals to their needs and interests.
2. Define Your Goals: Before creating any content, it's important to define your goals. What are you hoping to achieve? Are you looking to increase brand awareness or generate more leads? Defining specific objectives will help ensure that your audience receives the right message and that your content is effective.
3. Choose your Platforms: Once you have identified your target audience and defined your goals, it's time to choose the platforms where you will share your content. You can create a blog on your website or post video content on YouTube to reach a wider audience.
4. Develop Quality Content: Quality content is essential to the success of your content marketing strategy. When creating content, keep in mind that it should be informative, engaging, and helpful.
Event Marketing
Event marketing can be a powerful tool for staffing agencies to grow their business. Creating unique experiences and engaging with prospective clients in person is an effective way to make a lasting impression. You can also organize virtual events to promote your staffing agency effectively. Here are some strategies to help you use event marketing to increase visibility, generate leads, and build relationships:
1. Create Unique Experiences: Event marketing offers the opportunity to create unique experiences that draw in potential clients. Utilize activities, giveaways, and entertainment to make your event stand out from other staffing agencies.
2. Develop Partnerships: Partnering with other businesses or organizations related to your industry can help you reach a larger audience and establish meaningful relationships at the time.
Referral System
One of the best marketing strategies to grow your staffing agency is through client referrals. Word-of-mouth can go a long way in helping you to reach out to new potential customers, and it will also help you build trust with existing customers. Encourage current clients to recommend your staffing services to colleagues or contacts they know who are looking to fill positions. To increase the likelihood of referrals, offer incentives like discounts or rewards for each new referral you receive. You can also nurture relationships with past clients and create an email list that you can use to keep them informed about your services and any updates in the industry.
Conclusion
By following the proper marketing strategies, you can grow your staffing agency at a rapid pace. The most substantial aspect of any successful business is understanding your target market and suggesting how to appeal to them. With the right message, you can draw in quality employees who will help take your company to the next level.