Customer retention is essential for any online store. Not only does it ensure that businesses have an established base of customers and sales, but it also enables them to save on the cost of acquiring new customers. Several ways to increase customer retention and keep them engaged with your brand include loyalty programs, personalized discounts, and extraordinary events. By offering unique benefits to returning customers, eCommerce businesses can create a loyal following that will support their business over time.
If you are an eCommerce store owner, you know that customer retention is key to your success. Once you have a customer, you want to do everything you can to keep them coming back. You will be able to generate more revenue and increase your profits. We will discuss eCommerce customer retention strategies that are proven to work. Keep reading to learn more.
Offer Free Shipping
Customers love free shipping, so it is a terrific way to keep them returning for more. If you can afford it, offer free shipping on all orders. If not, use minimum order amounts or coupon codes to qualify for free shipping. The most effective eCommerce customer retention strategy you can use is to offer free shipping.
Offering free shipping helps make your customers feel valued and appreciated, as it eliminates one of the biggest obstacles to making a purchase – the delivery cost. Customers are also more likely to buy more items when they do not have to worry about paying extra for shipping. You can also set a minimum order value to qualify for free shipping, encouraging customers to buy more than they originally planned.
Personalize your Customer Experiences
People like to feel unique and valued by the companies they do business. Use customer data like purchase history and browsing behavior to make personalized product recommendations or send customers emails with tailored offers or discounts based on their interests. Personalized customer experiences are essential for businesses looking to connect their company with their customers. By providing personalized experiences, businesses can increase loyalty, improve satisfaction and engagement levels, and increase profits.
Businesses should focus on creating tailored customer experiences to reach their desired outcomes. It entails understanding the needs of each customer, anticipating those needs, and delivering experiences that meet those expectations. Companies must also use data-driven insights to identify customer segmentation and target specific groups with the most relevant offers.
Send Follow-Up Emails
The main benefit of sending follow-up emails is that they keep your message at the forefront of your customer's minds. Whether you are following up on a sale, an inquiry, or just a general reminder, the goal is to ensure that your customers know what you offer and how it can help them. A well-crafted follow-up email should be concise and direct while still making sure to include all relevant information. It should also include actionable items so that customers know what needs to be done if they choose to take advantage of your offer.
When crafting a follow-up email, make sure to provide valuable content as opposed to simply reiterating what was already said before. Customers appreciate when companies look out for their best interests and provide helpful advice. You can even include links to relevant articles or blog posts that provide additional information on a particular topic.
Offer Incentives
If you sell products that customers extensively use, offering subscriptions is a great way to retain customers and increase revenue over time. Everyone loves getting something for free or at a discounted rate. Offering incentives such as discounts, coupons, or free shipping is one of the best ways to encourage customers to return to your store repeatedly. Create loyalty programs and challenges where customers can earn rewards for making purchases, sharing content about your store on social media, or referring friends and family to your store.
Use Social-Media Effectively
Social media is an excellent platform for interacting with customers and keeping them engaged with your brand. Share interesting and relevant content with your target audience, create contests, and offer discounts to those who follow and engage with your page.
Social media can be a boundless tool to connect with people, promote your work, and get valuable feedback. However, if it is used correctly, it can protect your reputation and career. Social media can sometimes be overwhelming with the number of posts being shared and the conversations between users. Setting boundaries to maintain control over what you see and post on social media is crucial.
Send Out Surveys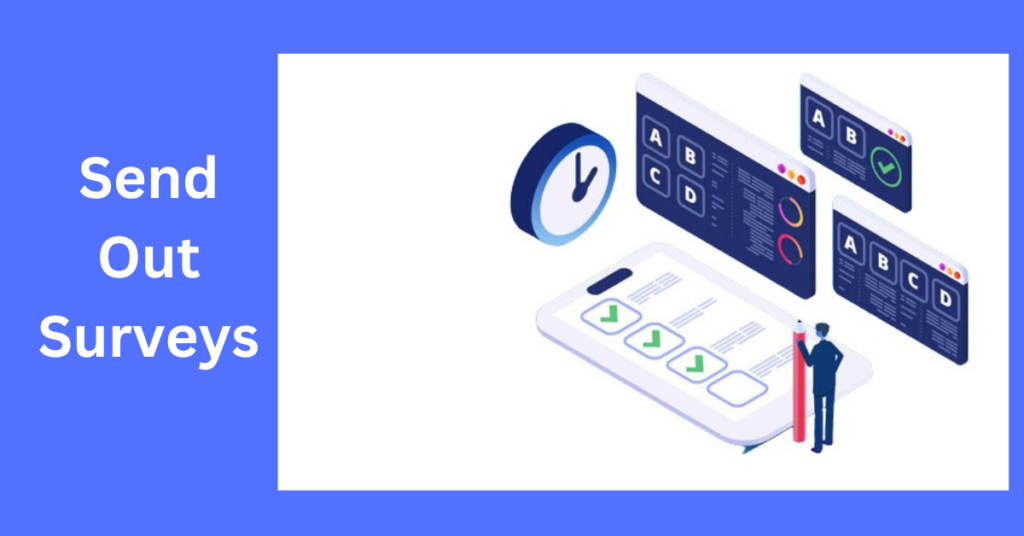 Surveys are essential for collecting data and gaining insights into customers, employees, or any other target audience. They allow you to ask questions and receive real-time feedback, enabling you to make informed decisions. But creating surveys is only half the battle; getting your survey out is as essential. Finding ways to reach your target audience and get them to fill out your survey would be best.
Asking customers for their feedback can help you better understand their needs and preferences, which will help you create a better customer experience overall. You can send surveys or questionnaires via email, social media, or even text.
Invest in Customer Support and Follow Up After Sales
Good customer service is essential to keeping customers happy and loyal. Investing in a good customer support team will ensure that customers can access fast and helpful assistance whenever they need it.
After the sale, follow up with the customer with an additional thank-you message and a reminder of your services. It will ensure that customers know you value their business and help them remember to come back for more.
Utilize Automation Tools
Automation tools can help you keep track of customer data and manage tasks such as email campaigns or social media posts without having to do it yourself manually. These can also be used for segmenting customers into distinct groups based on interests or purchases, allowing you to better target your marketing efforts toward the right people.
By following these eCommerce customer retention strategies, you will be able to keep your customers returning for more leading to increased revenue and greater profits eventually. Start implementing these strategies today and watch your customer loyalty soar.