Search Engine Optimization (SEO) plays an essential role in boosting your business's online presence and credibility. Having the right strategies in place can be a step toward improving your site's ranking on search engines. This, in return, can result in increased traffic to your site and boost potential sales.
Considering the importance of SEO in your business's success, it's only essential for business owners to invest time and resources in it. And one way to do this is to work with a reliable SEO agency.
Finding The Right SEO Agency For Your Business
Finding the right SEO agency to work with can be a challenge, especially since there are various companies in the market today, and they all seem to offer fantastic results. Thus, this task will require time to conduct your due diligence and fully assess a potential candidate.
In this article, we'll outline some essential tips to keep in mind when choosing the right SEO agency for your business.
Define Your SEO Goals
Each business has different expertise, requirements, goals, and customer expectations. The same goes for SEO agencies. With that, before exploring the industry for a Minneapolis SEO Agency to work with, you must know first what type of SEO your business needs.
To give you a brief idea, here are the key types of SEO:
Technical SEO: This focuses on the technical aspects of your website, such as your site's architecture, navigation, loading speed, and mobile optimization, among others. The goal is for your website to be crawled and indexed by search engines and gain more organic traffic and ranking.
On-Page SEO: Based on its term itself, this focuses on everything that's on your site, such as your blog posts and keywords optimization.
Off-Page SEO: Unlike technical and on-page SEO, which focuses on and optimizes what your website has, off-page SEO gives importance to what you can do outside your site. This includes link building, brand building, social media marketing, and more.
Knowing your goals and the direction where you're headed can help you not just in implementing the right SEO strategies but in determining whether or not an agency is a good fit.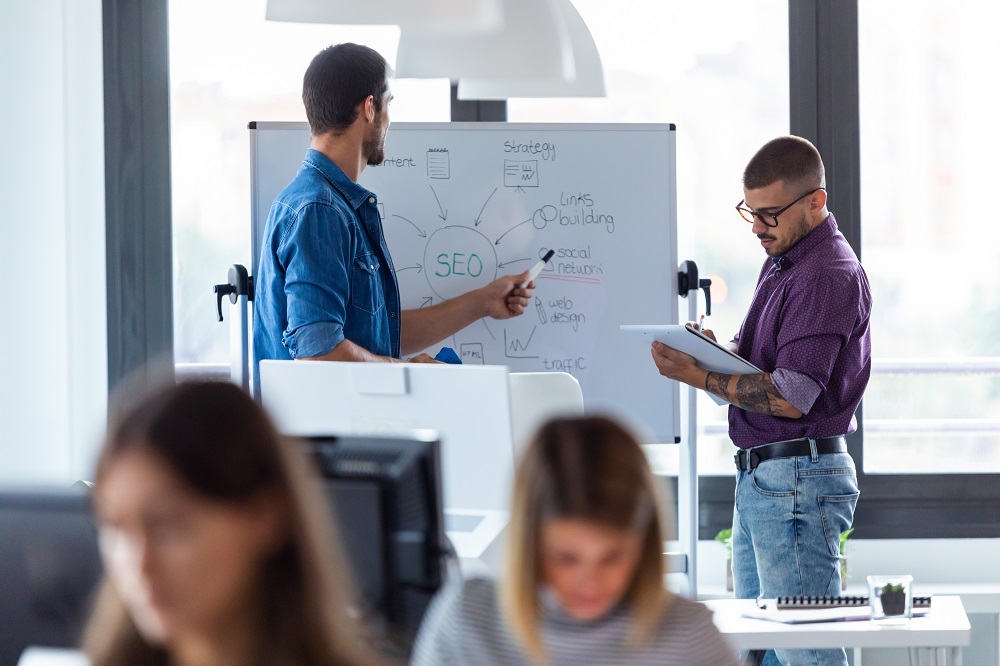 Check Their Rates And The Services Offered
When browsing for an SEO agency, you'll also need to determine your financial resources. After all, hiring a skilled and dedicated team to boost your SEO strategies comes with a price.
Some agencies may offer their services at more affordable rates. This can be tempting, considering the savings you'll have; however, in some cases, such a deal can be too good to be true. Often, less-expensive offers may equate to a less-experienced team. After all, no expert in the industry will charge less for their services. On the other hand, opting for more expensive SEO services doesn't necessarily mean you'll get the desired results.
And so, to truly make the most out of your budget and this significant investment, it's essential to conduct thorough research on the company's reputation and credentials, more so, the kinds of services they render. That way, you can better assess which company offers the best SEO service at a reasonable price.
Avoid People Who Talk Abstractly About SEO
SEO is complex; therefore, it requires an expert team to handle your business's SEO needs. And so, those who claim they have unique insight into Google's algorithms or who play up the mystery surrounding SEO are, in most cases, lying. Good SEO requires an extensive understanding of how search engines work, attention to detail, and continuous adjustments as Google's algorithms update regularly.
Black Hat SEO strategies, such as buying links, keyword stuffing, and cloaking, can devalue your website and go against the guidelines set forth by search engines. Google's bots will demote your site if they find these strategies, which can limit your organic traffic. Black Hat SEO could be one of the strategies used by SEO experts who claim special knowledge on the matter.
Aside from credentials and SEO certification, you'd also know how knowledgeable an SEO firm is and their team by asking them questions like what SEO tool they use, how they use the rank track, how they conduct backlink research, and what KPIs they would adopt to measure the success of your SEO strategies. A reputable SEO agency should be transparent with their processes and how their insights can boost your business's online presence.
Know What Their Previous Clients Say
Reviews are one of the best ways to learn about the quality of service you're likely to get if you decide to hire them. You can check and browse the agency's website and social media accounts to get to know the feedback of their previous clients.
Doing so can give you a glimpse of the SEO agency's work style and culture, how easy it is to reach them should you have any concerns, and how the previous clients' overall experience was working with them. Such insights can go a long way in helping you assess whether or not they're the right match. After all, aside from SEO expertise, you'd want to work with a reliable team that you can trust and is easy to work with.
Aside from that, you can also check the business niche of their previous clients. For instance, if you're an online shop business owner, you can check if the agency has experience in eCommerce SEO. Perhaps, they've already worked with some companies similar to yours. You can use that as a benchmark in determining if they're the right company to work with.
Conclusion
Choosing the best SEO agency is a critical decision that could either hold your business back or propel it towards success. Hopefully, with the insights above, you can be guided on finding the right SEO firm that's not only skilled and expert in SEO but also fits your business' needs and requirements.