In search engine optimization (SEO), understanding keywords and their role is necessary for every digital marketer. It shares high rankings through search engine result pages. Keywords share user intent and relevant content, making them an essential component of any successful SEO strategy. In this comprehensive guide, we discuss the different keywords that smart digital marketers should know to optimize their website's visibility and drive organic traffic.
Keywords in SEO, or search engine optimization, are specific words or phrases that website owners and marketers use to optimize their content and improve their search engine rankings. These keywords are relevant to the website's topic. The keyword should be mentioned in website's content, meta tags, URLs, and other elements to make it user friendly.
Keywords in SEO
Here are key aspects related to keywords in SEO:
Relevance: Keywords should be highly relevant to the content on the webpage. They should accurately represent the topic or subject matter of the page.
Search Volume: Choosing keywords with a significant search volume is essential. Tools like Google Keyword Planner or SEMrush can help identify popular keywords.
Long-tail Keywords are longer, more specific keyword phrases targeting a small audience most. They often have less search volume but higher conversion rates.
Competition: Consider the level of competition for a keyword. Highly competitive keywords may be more challenging to rank for, especially if you have a new or small website.
Keyword Research: Do keyword research to learn about your website's most relevant and effective keywords. This process involves analyzing search trends, competitor analysis, and keyword research tools.
On-Page Optimization: Use keywords into various on-page elements, including titles, headings, meta descriptions, URL slugs, and within the content. However, avoid overstuffing keywords, as they can see as spammy and negatively impact your rankings.
User Intent: Understand the intent behind users' search queries and choose keywords accordingly. Consider whether users seek information, products, or solutions to specific problems.
Monitoring and Improving: Regularly monitor your website's performance and rankings for chosen keywords. Adjust your strategy as needed, replacing underperforming keywords with more effective ones.
Broad Match Keywords
Broad match keywords, represent as absence of quotation marks or brackets, provide a broad range of search results. These keywords have variations, and related terms, giving marketers a wider audience reach. For instance, if the broad match keyword is "running shoes," the search results may include "best running shoes," "affordable running shoes," or "running shoes for beginners." While broad match keywords offer increased visibility, they may also attract irrelevant traffic, leading to lower conversion rates.
Exact Match Keywords
Exact match keywords provide more precise search results. Digital marketers can target their audience more effectively using specific phrases or exact terms. For example, the exact match keyword "[blue running shoes]" will primarily display results related to blue running shoes, eliminating any unrelated variations. Although exact-match keywords may limit the search volume, they result in higher conversion rates due to their relevance.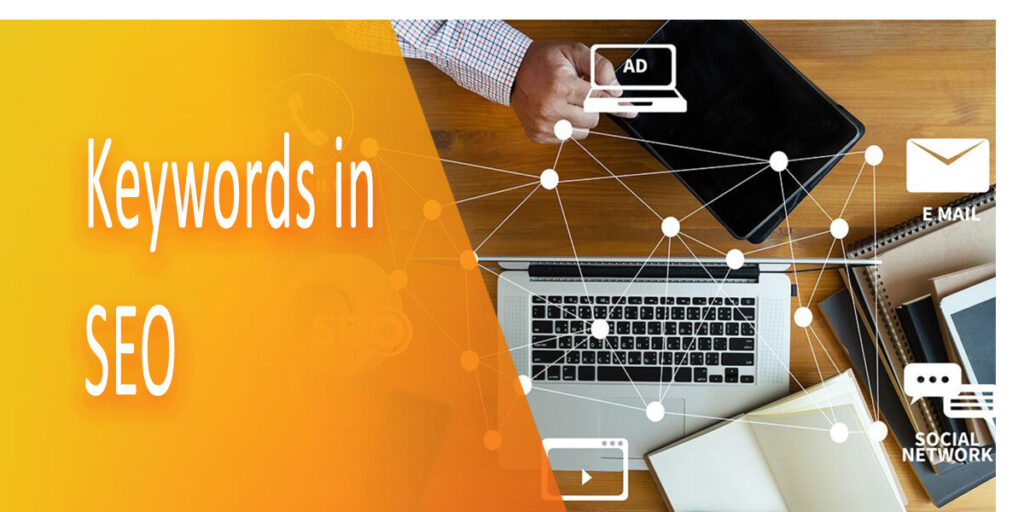 Phrase Match Keywords
Phrases that match keywords, known as quotation marks, allow more flexibility than exact-match ones while maintaining relevance. These keywords enable marketers to target a specific phrase within a search query while using variations before or after the phrase. For example, the phrase match keyword "high-quality running shoes" could match search questions such as "best high-quality running shoes" or "affordable, high-quality running shoes." This approach balances broad and exact match keywords, providing required visibility and relevance.
Long-Tail Keywords
Long-tail keywords are highly specific and typically consist of three or more words. They are more detailed and have a lower search volume than broader keywords. However, long-tail keywords often attract highly targeted traffic with a greater likelihood of conversion. For example, a long-tail keyword like "best lightweight running shoes for marathon training" is more specific and likely to attract users specifically looking for marathon training shoes. Digital marketers choose niche markets and connect with their target audience by optimising for long-tail keywords.
Geo-Targeted Keywords
Geo-targeted keywords offer specific geographic locations to target users within a particular region. Optimizing content with geo-targeted keywords for businesses operating in specific areas can significantly enhance local visibility and drive relevant traffic. For example, a business in New York City selling handmade jewelry might target the geo-targeted keyword "handmade jewelry NYC" to attract local customers. Using location-specific terms helps businesses rank higher in local search results and increases the chances of conversions from customers.
LSI Keywords
LSI (Latent Semantic Indexing) keywords relate to terms that search engines use for the context and relevance of content. By using LSI keywords into their content, digital marketers can signal to search engines that their content is comprehensive and authoritative. For example, if the main keyword is "digital marketing," LSI keywords could include "SEO," "social media marketing," or "content strategy." Using LSI keywords throughout the content helps search engines better understand the topic, improving rankings.
Branded Keywords
Branded keywords include the name of a specific brand or company. These keywords are highly relevant to businesses seeking to enhance their online presence and establish brand recognition. By optimizing for branded keywords, companies can ensure that the website appears well in search results when users search for their brand name. This strategy is particularly effective for increasing brand awareness, driving customer loyalty, and driving branded search traffic.
Sum up
Understanding the various keywords is essential for smart digital marketers aiming to rank high on Google and other search engines. By using a strategic mix of broad match, exact match, phrase match, long-tail, geo-targeted, LSI, and branded keywords, marketers can optimize their website's visibility and attract relevant organic traffic. Remember, keyword selection should drive a deep understanding of the target audience, thorough research, and continuous monitoring and adaptation to stay ahead in the competitive SEO world.
Keyword: Types of Keywords in SEO
Description: Types of Keywords in SEO That Smart Digital Marketers Should Know covers Broad Match, Exact Match, Phrase Match, Long-Tail, Geo-Targeted, LSI and Branded Keywords.