Contractor marketing can be a difficult task but having a strategy and an understanding of the market is essential for success. Contractors need to be able to reach their target audience using marketing tactics. There are so many different ways to market your contracting business, but which ones actually work? Some of these are concerned with contractors' own abilities and some with external marketing agencies. Because a professional marketer will have access to different tools and methods, a successful contractor marketing strategy should include both internal and external tactics. Here are 10 proven Contractor Marketing Tips That Work:
Identifying Your Purpose:
Before you even begin marketing your Contractor business, you need to identify why you're doing it. What is the purpose of your Contractor marketing efforts? Is it to increase brand awareness, generate leads and inquiries, or something else? There should be some goals that you're trying to reach with marketing, so it's essential that you identify those goals early on. Utilizing this strategy will enable you to become both more practical and successful when crafting your marketing plans. The better you define your goals, the more likely you'll be to achieve success.
Keyword Research:
No Contractor marketing strategy is complete without keyword research. This involves researching the types of words and phrases that people use to search for Contractors online. Once you have figured out the most used keywords and phrases, you can then use them to optimize your marketing efforts. Keyword research can be done manually or through automated software.
It's essential to not only pick the word with the most searches but also contemplate how that keyword is being utilized as a search query. Acquiring an understanding of this will give your content higher relevancy and accuracy within its context.
Make Social Media Accounts:
Having an active presence on social media is essential for Contractor marketing success. You should have accounts with the major platforms and make sure they're kept up to date. Post-high-quality content regularly and use them to engage with customers and promote your Contractor business. Consequently, the key ingredient to success on social media is providing audience-engaging calls to action and links that draw in your followers and direct them toward your website. You should also provide solutions and advice to the issues your Contractor business can address. This will make trust in the audience and will increase the chance of them reaching out to you.
Develop Your Website:
Developing a website performs like a portfolio of your work and adds more professionality to your work as a Contractor. It gives you a space to showcase your contractor services and explain the benefits of working with you. Visitors should easily be able to navigate your website and find what they're looking for. It should also be optimized for mobile devices as most people are using their phones to search for Contractors.
Create Quality Content: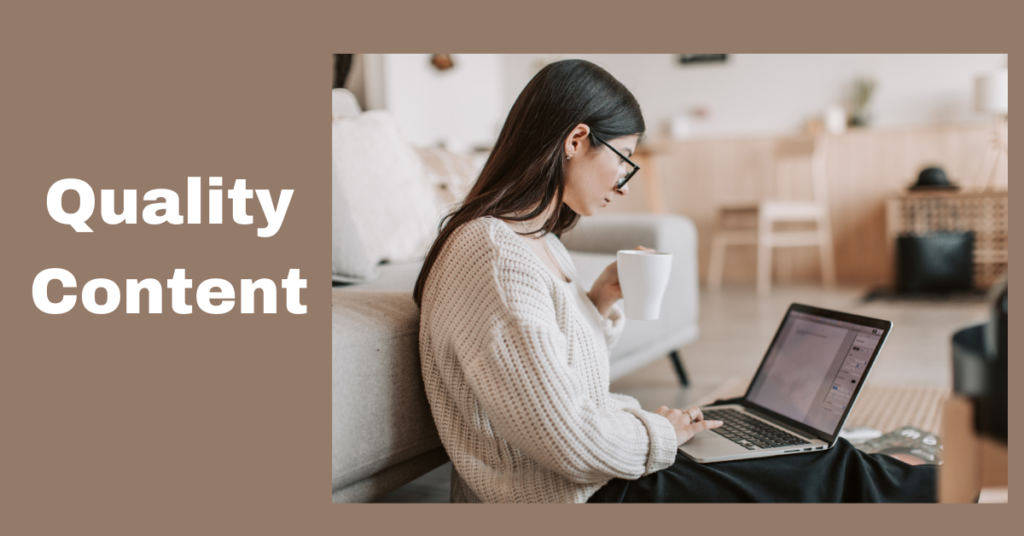 Creating quality content will enable you to engage with potential customers, establish yourself as an expert in Contractor services, and build trust with your target audience. You should create content that's of value to people looking for contractors and can help them solve their Contractor-related issues. Content should be informative, entertaining, and shareable. You can create content in the form of blog posts, videos, eBooks, infographics, etc. Despite this content, there are also multiple other things that have a high influence on customers while they are looking for contractors.
Invest in SEO:
Search engine optimization (SEO) is essential for Contractor marketing success. It involves optimizing your website and content so that they rank higher in search engine results, which increases the chance of more people finding your Contractor business online. You should research what keywords your Contractor business should target and optimize your website, content, and other web pages accordingly. This will make sure that you generate more organic traffic to your contractor's website, and thus, increase the chance of customers trusting your Contractor's services.
Create Google My Business Profile:
Creating and optimizing your Contractor business's Google My Business (GMB) profile is essential for Contractor marketing success. Your GMB profile will appear in the Google search results and maps, which makes it easier for people to find your contractor business online.
You should boost your profile within the areas where you offer your services and create content to attract potential customers. Such kind of strategy will always help you to make sure that your contractor business is at the top of the local search results.
Do Paid Advertisement:
Investing in paid ads is a highly effective way to boost Contractor marketing and share your message with an even greater audience, leading to increased leads. There are different methods that are used such as pay-per-click (PPC) advertising, banner ads, or sponsored content.
You should analyze the effectiveness of the contractor marketing campaigns you've created and make sure that they are driving qualified leads. You should also track conversion rates to ensure your Contractor business is achieving the desired results. Paid ads can be run on third-party websites, Google search engines, or other social media platforms.
Host Contractor Events:
Organizing Contractor events is an effective way to increase brand awareness and attract potential customers. Contractor events should be carefully crafted to foster a positive atmosphere and make customers feel appreciated. Contractors should consider organizing events such as seminars, workshops, meetups, and webinars to attract more customers. Additionally, they can provide handouts with useful information that may be beneficial to their clients. By engaging in face-to-face contact with potential customers these contractors will have the opportunity to gain a better understanding of their needs and build relationships based on trust for future business opportunities.
Get Reviews:
Reviews on online platforms are one of the most important strategies. People are more likely to trust contractors with high ratings and positive reviews from previous customers. You should ask their customers to share their experiences and list the Contractor's business on popular websites such as Google, Facebook, Yelp, etc. Contractors should also respond to any negative reviews in a professional manner, as this will show potential customers that the Contractor's business is trustworthy and reliable.
The Verdict:
Contractor marketing is essential for the success of any Contractor business. Contractors should use a combination of proven strategies such as SEO, paid ads, GMB profiles, Contractor events, and reviews to generate more leads and attract potential customers. Investing both time and money into these approaches will create a positive image, magnify brand recognition, and ultimately propel your contracting business forward.