Engaging your target audience is essential to the success of any business. It helps to build relationships, increase brand loyalty, and create an engaged community around your brand. There are several ways to engage with your target audience in this digital world, including online tools such as social media, email marketing, content creation, and more.
Why is Audience Engagement Important?
Audience engagement is important for businesses of all types. It can help build relationships with customers, deepen their understanding of a product or service, and create loyalty to the brand. Audience engagement also helps increase website traffic and leads and gather valuable data about customer preferences, which can inform other marketing campaigns. Ultimately, the more engaged an audience is with a brand's content, the more likely they are to become loyal customers and ambassadors. Through meaningful interactions with target audiences, brands will have better chances of creating long-term relationships and increasing revenue.
10 Effective Ways to Engage Your Target Audience
1. Create Content that Resonates with your Target Audience
The most effective way to engage your target audience is by creating content that resonates with your audience. This means producing high-quality content that speaks directly to their needs and interests and is relevant to your target market's lifestyle and values. When they find your content useful and valuable, they are more likely to stick around your brand for more and even for buying your products.
2. Use Social Media
Social media platforms are a great way to engage with your target audience. Whether it is through regular posts, stories, or even live broadcasts, you can use social media to introduce new products and services, offer promotions and discounts, provide customer service support, and much more. A robust social media presence also boosts brand credibility and encourages customers to interact with their favorite brands using smartphones. Brands and businesses are now more active on social media sites to respond to customer queries and concerns than ever before.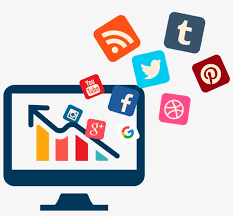 3. Offer Incentives
Offering incentives such as discounts or freebies can effectively engage your target audience and encourage them to take actions you want them to take. For example, offering a discount on their next purchase if they follow your page on social media or sign up for your newsletter is a great way to capture their attention and drive engagement. In this way, you can reach a wider audience while engaging with your existing customers at the same time.
4. Leverage User-generated Content
User-generated content is a great way to engage with your target audience, as it leverages the power of social proof. They feel heard and valued when you share their reviews or feedback across your digital channel. So, ask customers to post pictures and reviews of their experience with your product or service, and create campaigns that incentivize them to share their stories. This will help build trust and loyalty among prospective customers.
5. Utilize Email Marketing
Email marketing can be effective for engaging with your target audience if done correctly. Personalized emails with relevant content based on customer preferences are the best way to keep customers engaged and returning for more. Sending birthday and anniversary wishing emails is a superb way to delight your audience and encourage them to stay in touch with your brand.
6. Provide Interactive Experiences
Creating interactive experiences such as online quizzes, polls, surveys, or games is a great way to engage with your target audience. These experiences can provide valuable feedback and data about your customer base and generate excitement and interest in your product or service. Offering incentives on such interactive activities is another great idea to increase audience engagement more effectively.
7. Engage in Conversations
Participating in conversations on social media is a great way to engage with your target audience and build relationships. Whether responding to questions or comments posted by customers, engaging in debates, or just starting interesting conversations, this kind of direct interaction will make your brand stand out from the crowd. Invest in an experienced customer support team that is actively monitoring brand mentions and responding to customer queries and questions.
8. Offer Personalized Advice
Providing personalized advice or recommendations that are tailored specifically to each customer can be an effective way to engage with them and drive loyalty. This could be personalized emails with relevant content based on their preferences or even one-on-one conversations with customer service representatives. This will make them feel valued and encourage them to stick around.
9. Host Events
Hosting events such as webinars or live Q&As is another great way to engage your target audience and offer them valuable content in an interactive format. This could be anything from educational workshops on using your product to industry panels featuring experts in the field. This will also help you increase brand awareness while engaging your audience in the best way possible.
10. Encourage Referral Programs
Turn your loyal customers into brand ambassadors. Referral programs are a great way to engage with your target audience and drive word-of-mouth marketing for your business. These programs reward customers for referring new leads and help create ambassadors for your brand who can promote it to their networks.
Conclusion
Engaging with your target audience is essential for any business, regardless of industry. Utilizing these effective ways to engage your target audience can build customer trust and loyalty, drive more sales, and ultimately grow your business. The key is to be creative and find unique ways to stand out from the competition. Keep experimenting with different strategies until you find the ones that work best for your business and target audience. With a little effort, you can effectively engage with your target audience and turn them into loyal customers for years to come.