Improving open and click-through rates is a shared goal among marketers, and A/B testing is a valuable tool to achieve that. In A/B testing, we can do experiments, like testing various subject lines to more complicated comparisons, such as deformation entirely different email templates against each other to assess click-through rates. The marketing tools for email, like Campaign Monitor, simplify the A/B testing process, allowing you to create two distinct email variations effortlessly. A/B testing empowers you to enhance email performance significantly. It is an essential strategy for optimizing email campaigns and achieving better results.
In this blog post, I provide some of the best and most effective tips to improve your email A/B testing more professionally.
1. Crafting Compelling Subject Lines
The email's subject line is often the first thing a recipient sees, and it's a major factor in whether or not the email is opened. Crafting compelling subject lines is a fundamental aspect of email A/B testing. Your email's subject line is the key to success for your content. You should observe different approaches, such as using emojis, posing questions, or creating a sense of urgency. You can also analyze open rates to discover what attracts your audience the most and refine your subject lines accordingly.
2. Optimizing Sender Names
The sender's name can impact trust and engagement. You should test sender names to determine if your brand name, a specific team member, or a personalized touch resonates better with recipients. A/B testing can uncover which sender name attracts higher open rates and fosters a sense of popularity.
Sender names play a pivotal role in email marketing because they are the first point of contact between your audience and your email content. The sender's character is what recipients see before they even open your email, and it can significantly influence whether your email gets opened or ignored. Optimizing sender names through A/B testing is crucial for maximizing your email campaigns effectively.
3. Tailoring Email Content
You can experiment with variations in your email's content. Test different messaging, images, and CTAs to measure which combination leads to increased click-through rates. Your audience's preferences may change, so continuous testing helps ensure your content remains relevant. Email content plays a pivotal role in your email marketing campaigns. It is a place where you can convey your message, showcase your products or services, and drive your audience towards desired actions. Tailoring email content is critical to A/B testing, as it can significantly impact click-through and conversion rates.
4. Playing with CTA Buttons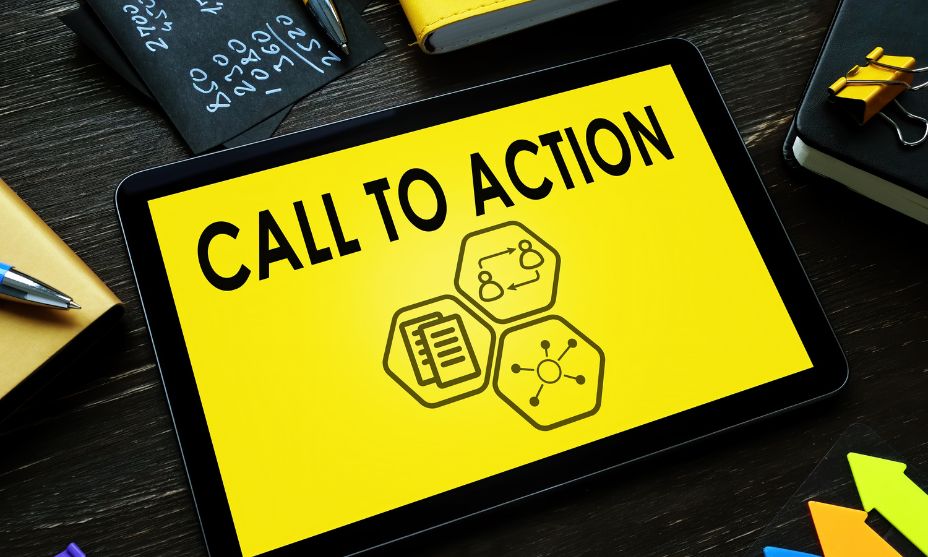 CTA buttons are vital for conversions, so you should test different button colors, sizes, text, and placements. You can also discover which CTA design demands more clicks and drives users to take desired actions, such as purchasing or signing up for your newsletter. Playing with Call-to-Action (CTA) buttons in your email A/B testing is crucial for improving click-through rates and encouraging desired actions from your recipients.
Doing experiments with different aspects of your CTA buttons can significantly impact user engagement. The effectiveness of CTA buttons may vary depending on your audience, industry, and email content. Continuous A/B testing and data-driven decision-making are essential for refining your CTA buttons and optimizing your email marketing strategy for better results.
5. Timing is Everything
Timing plays a pivotal role in the success of your email marketing campaigns. Sending emails at the right moment can significantly influence open and click-through rates. A/B testing email send times is vital to a successful email marketing strategy. You can pinpoint the ideal moments by emphasizing the importance of timing, considering various variables, and conducting systematic tests. It can help you to reach your audience effectively and improve email campaign performance and engagement. If you want to find when your audience is most active, you should observe it with different days and hours. A/B testing the timing of your emails helps maximize engagement.
6. Personalization
Personalization is the best tool in the collection of email marketers. It involves tailoring your email content to individual recipients based on their preferences, behaviors, or demographics. When conducting A/B tests focusing on personalization, you aim to find the sweet spot that maximizes engagement and conversion rates.
In personalization A/B testing, consider experimenting with various personalization elements such as dynamic content, subject line personalization, segment-specific messaging, and personalized recommendations. Personalization can enhance the relevance of your email. You can test recipient-specific details, like their name or location, to affect engagement. Personalized emails often foster a more powerful connection, so discover what level of personalization resonates best with your audience.
7. Mobile Optimization
Mobile optimization is a crucial aspect of email A/B testing. With the growth of smartphones, a substantial portion of email opens occurs on mobile devices. Mobile optimization ensures that your email campaigns are accessible and effective for a wide range of recipients, helping you maximize engagement and conversions from your mobile audience. With most emails being opened on mobile devices, ensuring your emails are mobile-friendly is crucial. You can test different layouts and designs to determine what works best on various screen sizes. You should prioritize responsive design to boost user experience and click-through rates
Conclusion
The email a/b testing is critical because it can help you to improve your email marketing. A/B testing is an ongoing process. You can regularly analyze your results and adapt your email marketing strategy accordingly. A/B testing empowers you to optimize your campaigns, making them more engaging and compelling and contributing to the overall success of your business. It allows you to make data-driven decisions and refine your email strategy for better engagement, higher conversion rates, and improved overall performance. Using the tips I provide in this guide, you can convey high-quality content to your audience and gain better reviews and results.