A strong product management strategy is essential for small businesses to achieve their goal. Effective product management involves a comprehensive understanding of your market and careful research to uncover customer pain points and desires. It also includes strategic planning to cover those gaps with advanced solutions. It's about continuous adaptation, refinement, and a laser focus on delivering value. By following these principles, small business owners can successfully deal with the competitive business landscape. This blog post will provide the most valuable product management tips specially designed for small business owners.
Tips for Product Management
Product management is crucial for your small business to survive in the competitive marketplace. Therefore, these below tips can be great advice for the management of your product.
Develop Product Management Skills
The product management skills that are essential for small businesses to develop are as follows:
Seek Mentorship: You should find a seasoned product manager who can offer guidance and share their insights. A mentor with experience in the field can provide valuable advice and help you to deal with challenges.
Attend Networking Events: you should participate in industry-specific networking events and meetups to connect with other product managers. These events are excellent opportunities to learn from their experiences and stay updated on industry trends.
Educate Yourself: Take advantage of various learning resources available in product management. Books, webinars, and boot camps can help you to acquire knowledge and skills.
For this, you need to consider enrolling in comprehensive product management programs. It can cover all aspects of the discipline, from idea generation to product launch.
Know Your Customers
Developing products that resonate with your customers is essential to deeply understanding your target market's needs and desires. This understanding is the foundation for creating solutions that resonate. The process gets started with thorough research, feedback collection, and meticulous customer data analysis. These steps give you invaluable insights into customers' behaviour, preferences, and pain points. These insights are like directions to guiding your product development journey and allowing you to make informed decisions that address real problems.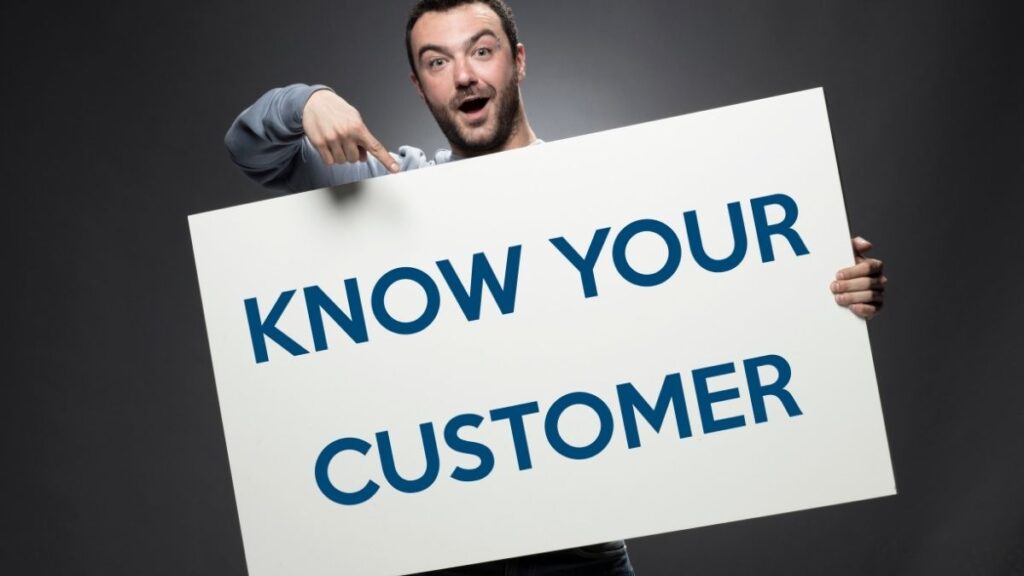 This customer-centric approach can be the organizing force behind the success of your small business. It can encourage a dedicated customer base that appreciates what you provide and becomes your brand's most excited advocates. By actively listening and responding to your market, you can create products and cultivate trust, satisfaction, and long-term prosperity.
Prioritize Features
Feature prioritization in small businesses is not just a strategy but an essential for optimizing resource utilization and delivering exceptional value to your customers. The crucial lies in conducting comprehensive market research, an indispensable step that offers a proper understanding of your customer base. Understanding their needs, desires, and pain points gives you valuable insights into what truly matters. This can empower you to prioritize features based on their potential impact on the customer experience. You can align your product development with the core elements that resonate most with your audience and optimize the value you deliver.
Read Also: Best Business Management Software You Should be Using Today
Test and Iterates
A fundamental aspect of product development involves the vital practice of testing and gathering feedback from real customers. This continuous process is like a compass guiding your product toward alignment with your target market. This continual approach is like planting a garden and giving attention to it regularly. This systematic process can result in an end product perfectly customized to your customer's specifications and aligning with their expectations and preferences.
In sum, testing and iteration are the dynamic engines that drive your product's evolution and ensure it remains relevant to your target market. By continuously collecting customer feedback, you're on a continuous objective to refine, adapt, and craft a product that doesn't just meet your customers' needs but excels in fulfilling them.
Focus On User Experience
Crafting an exceptional user experience can extend to the product itself. This journey involves not only the product but also its packaging, instructions, and the support provided to the customer. Each of these elements is like pieces of a puzzle, and when they work together, they can create a comprehensive and satisfying experience for the customer. The businesses can ensure that every facet of this journey is optimized and can deliver a great product and a complete and memorable interaction. Companies can strengthen their market position, foster brand loyalty, and build lasting relationships with customers by embracing these principles and emphasizing the impact of a well-crafted user experience.
It's about delving into the specifics of their usage patterns and identifying any aspects of the user experience that can cause dissatisfaction. With this knowledge, businesses can make precise, targeted enhancements to reduce pain points, take the product to new heights, and ensure it aligns perfectly with customer needs and expectations.
Ability to Think Strategically
For product managers, turning back from daily routines is essential to focus on the larger perspective. This means studying market dynamics, spotting potential openings, and connecting the product roadmap with the company's goals. Strategic thinking requires creativity, sharp analytical abilities, and seeing upcoming market shifts. Product managers become creators of innovation and proactive problem solvers by exercising strategic thinking. They guide their products to success by staying ahead of the curve and ensuring alignment with the company's vision and objectives. This approach is pivotal for sustained growth and adaptability in an ever-evolving business landscape.
Conclusion
Product management is vital for businesses of all sizes, including small enterprises. When put into practice, these guidelines can enable small businesses to ensure their products align with their target audience's specific needs and desires, facilitating effective development and launch. Implemented through careful market research, the definition of precise product objectives, the incorporation of valuable feedback, or a commitment to ongoing enhancement, these strategies offer small business owners a direction through the challenging landscape of product management. Businesses can establish a foundation for long-term success by following these principles amid a continually changing business world.