To ensure the success of your pet business, the attraction of customers is paramount, as customers directly translate to sales and profits. There are many cost-effective ways are present to promote your pet business online. If you are operating an online pet store, a physical shop, or a pet clinic, effectively marketing your business is essential. The pet industry is growing with Americans because they spend over $100 billion annually on their beloved pets. With the increasing growth of eCommerce, pet businesses have a unique opportunity to tap into this profitable market.
This article will guide you on how you can Promote Your Pet Business Online by enhancing your online presence.
Connect With Pet Owners
People who have pets really like using social media. They use particular words with the "#" symbol to talk about their pets, like #dogsofinstagram, #dogsagram, #catsofinstagram, and #dogoftheday. You can start it by following or liking relevant social media accounts and then become an active participant. You can also engage with them by sharing comments, tips, professional insights, or mentioning your products, ensuring they align with the context.
It is necessary to avoid promotional content openly because it can stop possible connections. When people become familiar with your presence and business, they are more likely to connect and interact. This engagement can result in them exploring your website or blog if you have one. Building honest connections and offering value within pet-related online spaces can develop a loyal online following.
Embrace Social Media
Some businesses may feel unsure about using social media, but they should not worry about it. You can start with just one or two platforms that you are familiar with and then expand from there. It's essential to remember that having multiple social media accounts can not benefit you if you don't use them actively. A presence is one thing, but you must be active to see results. For pet businesses, pets are perfect for social media content. They are adorable, lovable, and trendy. Cute or funny pet pictures will likely get likes, followers, and shares.
When you plan or post content, you should always ask yourself if you will react to it. Images that trigger responses like "Awwww," "How cute!" or "OMG" are excellent. Remember to give credit to the image source to avoid copyright problems. Social media is a free and effective way to market your pet business. You must create business accounts on popular sites like Facebook, Twitter, and Instagram. Keep your online presence strong by posting regularly with different content.
Start a Blog
Starting a blog for your pet business or implementing one into your website can offer numerous advantages. Blogs can provide engaging content sources and a platform to express your voice and showcase your expertise. They create accessible content that can attract new potential customers and serve as a resource for newsletters. Blogs can also allow you to highlight your products and positive customer reviews, resulting in better search engine rankings.
Here are some tips for those who are new to blog writing,
Establish a content schedule that can aligned with your promotions and pet-related events.
Prioritize high-quality content that provides valuable information.
Share your blog links on social media to boost traffic.
Consider taking a fundamental SEO course to optimize your blog's visibility.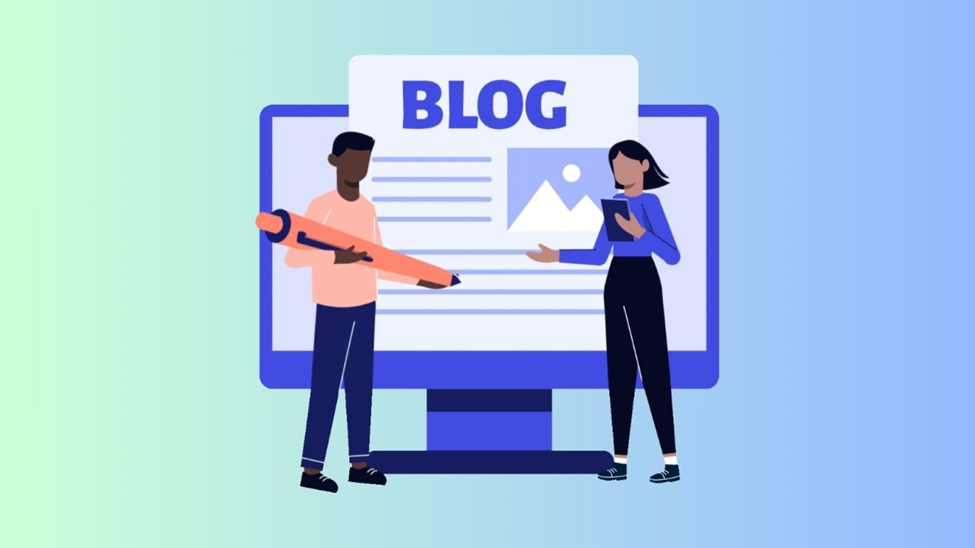 Keep Your Website Fresh
Some businesses incorrectly view a website as a set-and-forget task, but this is not always true. Maintaining an active and engaging website is crucial to attracting visitors, even for service providers. E-commerce sites must keep things fresh, as adding new products can help prevent dullness. You can request opinions from friends and family to gather feedback on your web. An outdated design or a poor user experience can lead to customer loss. Like your blog, regularly updated content encourages search engine viewers to visit your site more frequently, potentially boosting your rankings. Remember, most users can access websites through mobile devices, so ensure your website is mobile-friendly.
Read Also: How to Consider the Best Business Funding Option
Get Creative with Video
Video content has become a significant force that can make it a valuable tool for promoting your pet business, provided it's engaging and aligns with your marketing goals.
Here are some practical ways to leverage video:
Showcase Your Products: you can highlight best-selling items or those relevant to the current season through compelling videos.
Customer Testimonials: You can put customer testimonials and reviews to life by sharing video testimonials that build trust and credibility.
How-To Guides: You can create customer engagement by creating instructional videos showing product usage or showcasing your expertise.
Industry Insights: you can establish your business as an industry authority by sharing valuable insights, knowledge, and statistics through video content.
Remember, sharing these videos on your website and across social media platforms like Facebook, Vimeo, and YouTube is essential to maximize their reach and impact. Share your online business promotion tips to contribute to the discussion.
Conclusion
To successfully promote your pet business online, you require a strategic approach. You can start by identifying your target audience and engaging with them on social media platforms that connect with pet owners. By maintaining a blog that offers valuable content, you can keep your website fresh and appealing. You can also explore video marketing to showcase your products and demonstrate expertise. By taking advantage of the power of online communities and groups and providing helpful advice, you can build a positive reputation. For this, You need engaging content, an active social media presence, and a user-friendly website because it can help your pet business develop digitally.