In today's fast growing digital world every 9 out 10 people have mobile phones. Mobile apps are frequently used and become an essential tool for businesses to connect with their customers and boost growth. Small businesses now have a wide range of projects because of mobile apps. Today, mobile apps are becoming an increasingly important part of driving corporate success in a variety of ways, including customer relationship management and expense tracking, and payment facilitation. In this blog, we will discuss the ways mobile apps can boost your business.
Ways Mobile Apps Can Boost Your Business Growth
Here are some ways mobile apps can boost your business growth:
Enhance Customer Engagement and Expand Reach
Mobile apps provide a direct channel for customers to interact with your business by enabling immediate meeting through features like push notifications, in-app messaging, and feedback forms. By being present on app stores, your business gains exposure to a broader audience, potentially reaching new customers worldwide.
Improve Brand Recognition and Increase Sale
A well-designed mobile app with consistent branding helps to support brand recognition and strengthens your business identity. User friendly Mobile apps offer ease for customers to make purchases anytime, anywhere, leading to increased sales and increase income.
Loyalty Programs and Personalized User Experience
Implementing loyalty programs within your mobile app can inspire customers to make repeat purchases and that can increase customer retention. Mobile apps provide the opportunity to offer personalized content, product recommendations, and custom-made marketing messages based on user preferences.
All-In-One Online Payments and Customer Support
Integrating secure and all-in-one payment options within your mobile app ensures a hassle-free checkout experience for customers. Because customer don't like hustle while paying for your product. In-app customer support features like chatbots, FAQs, and instant messaging help to resolve customer queries on time and helps to enhance customer satisfaction.
Order Tracking and Notifications
By integrating order tracking and notifications, your customers can stay informed regarding the progress of their purchases that encouraging satisfaction and trust of your customers. Mobile apps provide valuable insights into user behavior, allowing you to analyze user preferences to make good business decisions.
Social Media Integration and Stream Line Operations
Mobile apps allow for easy integration with social media platforms, enabling users to share products, offers, and reviews, promotion brand sponsorship and organic growth. Mobile apps can facilitate internal processes by integrating features like inventory management, employee scheduling, and task management, leading to improved operational efficiency.
Time and cost Savings
Apps can automate repetitive tasks that can minimize manual efforts and saving time for both customers and workers. While the initial investment of building an app might be important but in the long run, apps can help to reduce effective costs and increase efficiency, leading to overall cost savings.
Increased Productivity
Employee-focused apps can assist with communication and collaboration, and also access to essential work-related information, leading to increased productivity and efficiency. Mobile apps allow you to send personalized, targeted marketing campaigns based on user data, increasing the effectiveness.
Gamification and Content
Introducing gamification elements in your app can enhance user engagement and motivate users to interact with your brand more frequently. Apps also simplify the supply of content like blogs, videos, and articles, allowing users to access valuable information easily.
Improved Record Management and Customer Feedback
Apps can enable real-time record tracking, alerting you to low stock levels and ensuring efficient record management. Mobile apps provide an easy way for customers to leave feedback, enabling you to gather valuable perceptions and make necessary improvements.
Partnerships and Geo-Targeting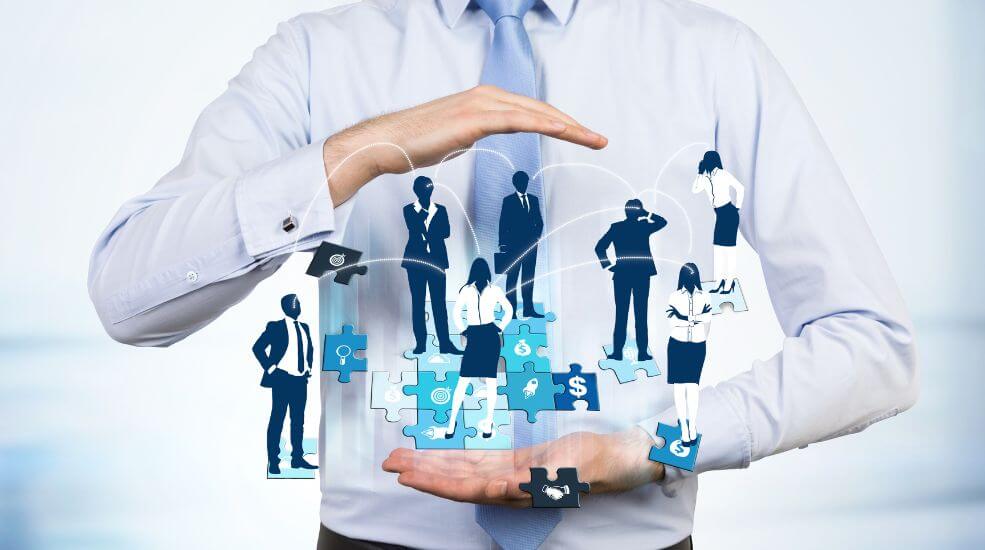 Utilizing location-based services within your app can help tailor offers, promotions, and content to specific user locations, increasing relevance rates. Apps can facilitate partnerships with other businesses, allowing for cross-promotion and reaching new customer.
Better Customer Insights and Staying Ahead of Competitors
Apps capture valuable customer data, enabling you to gain perceptions of customer preferences, behavior, helping in targeted marketing and product development. Having a mobile app places your business ahead of competitors who have not yet embraced mobile technology, ensuring you stay relevant and visible to customers.
Social Proof and Easier Appointment Scheduling
Mobile apps allow users to post reviews and ratings, building social proof and influencing potential customers' decision-making processes. For businesses offering services, apps can update appointment scheduling, reduce no-shows, and improve customer satisfaction.
Integration With Wearable Devices and Easy Document Access
Integrating your app with wearable devices expands your reach and engagement possibilities, tapping into the growing market of wearable technology users. Apps can provide secure access to important documents, contracts, and invoices, eliminating the need for physical copies and ensuring seamless business transactions.
Upselling and Cross-selling
By analyzing user behavior and purchase history, apps can recommend related products or suggest upgrades, increasing the average order value. That can increase the purchase rate of your product. Because customers can easily access to their favorite products.
Improved Security and Instant Communication
Implementing secure authentication protocols and encryption measures within your app protects customer data, building trust and reliability. Apps enable real-time communication with customers, allowing instant updates, notifications, and support, promoting a sense of reliability and responsiveness.
Easy Feedback Collection and Multichannel Integration
In-app feedback forms and surveys provide a convenient means of collecting customer opinions and insights for future improvements. Mobile apps can be seamlessly integrated with other channels, like websites and physical stores, providing an organized brand experience across platforms and can boost your business.
Conclusion
There is no denying the advantages of mobile apps for business development. Mobile apps have the power to completely transform the way your company does business, from increasing customer interaction and reaching a wider audience to boosting working effectiveness and offering insightful customer data. By instant replying service by using Chatbots, your customer can trust you more than before, that helps in customer retention.