Are you looking for ways to promote your small business on YouTube? If so, you've come to the right place. With more than two billion active users logging in every month, YouTube offers a massive opportunity for small businesses to reach their target audience and grow their customer base.
In this blog post, we'll share 10 tips in addition to time-tested strategies that will help you get the most out of your YouTube marketing efforts – from setting clear objectives and creating compelling videos to optimizing titles and leveraging influencers. Get ready to skyrocket your brand's potential with these expert marketing tips!
What is YouTube Marketing?
YouTube marketing is a significant way for businesses to reach potential customers in this digital world. It's an inexpensive and effective form of digital advertising that uses videos to promote products or services. Through YouTube, companies can create informative, entertaining, and engaging content that reaches out to their target audience in an easy-to-consume format. This type of marketing enables businesses to reach their customers quickly and without the need for expensive ad campaigns.
Furthermore, companies can use YouTube's analytics tools to track user engagement and optimize videos for better results. With its massive customer base, YouTube provides an excellent platform for promoting products and services. Brands can also connect with influencers who have a large platform following, making reaching potential customers easier. By engaging with viewers, businesses can build relationships and drive sales. With the right strategies, YouTube marketing can effectively increase brand awareness and drive conversions.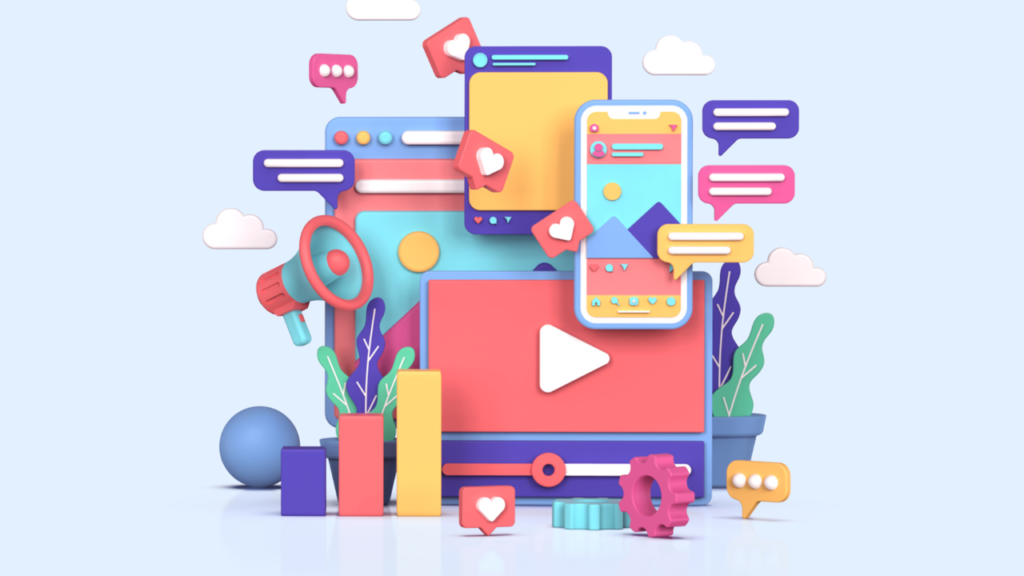 10 Best YouTube Marketing Tips for Small Businesses
Here are 10 steps to Marketing on YouTube for Small Businesses
1. Create a YouTube Channel for your Business
Usually, brands and businesses use their names for creating YouTube channels. If you want to make it something different from your brand name, you should choose a name that is relevant to your industry and attractive as well. Once you have chosen a name for your YouTube channel, it's time to create an account. You will need to sign up with a Google or Gmail account. This will give you access to the YouTube platform and all its features, including uploading videos and customizing your channel.
The next step is to customize your channel. You must upload a channel icon, profile image, and banner and write a short bio to introduce yourself or your channel. Make sure all the content you post reflects who you are and what your channel is about. This will help viewers understand more about you when they visit your page.  
2. Understand your Audience
When it comes to promoting your business through YouTube, understanding the needs and wants of your target audience is key. Knowing what kind of content resonates with them and which type of videos generate engagement will allow you to tailor your marketing strategy for maximum impact. It's important to understand who your audience is so that you can create content that speaks to them on a personal level.
3. Research your Competition
When researching your competition for YouTube marketing, you should look at several key metrics to help you understand what strategies they may be using. The first thing to consider is the number of subscribers they have and how frequently they upload videos. This will give you an indication of the size and reach of their channel.
4. Study your Favorite Channels
Your favorite channels are your favorites for a reason. Find key engaging elements that you can mirror for your content. Learn from them to help optimize your channel. Ask yourself:
Why do I like these channels?
What makes their content engaging?
What kind of channel art, such as thumbnails and headers, are they using?
How do they deliver their content?
What can I do to mimic this type of content on my channel?
This will help you come up with unique and engaging ideas to grow your channel greatly.
5. Start Uploading and Optimizing your Videos
One way to use YouTube for small businesses is by uploading and optimizing your videos. This allows you to create a presence on the world's second-largest search engine, positioning yourself in front of potential customers who are actively searching for what you have to offer.
When it comes to video optimization, there are several key components to focus on. Metadata is one of them, including the video title, description, and tags. Your goal should be to use keywords relevant to your business and videos to make it easier for search engines to index your content and get you noticed by potential customers. Creating a compelling thumbnail that will attract attention and entice viewers to watch is also important. Your thumbnail should reflect the content of your video but also stand out from other competing videos.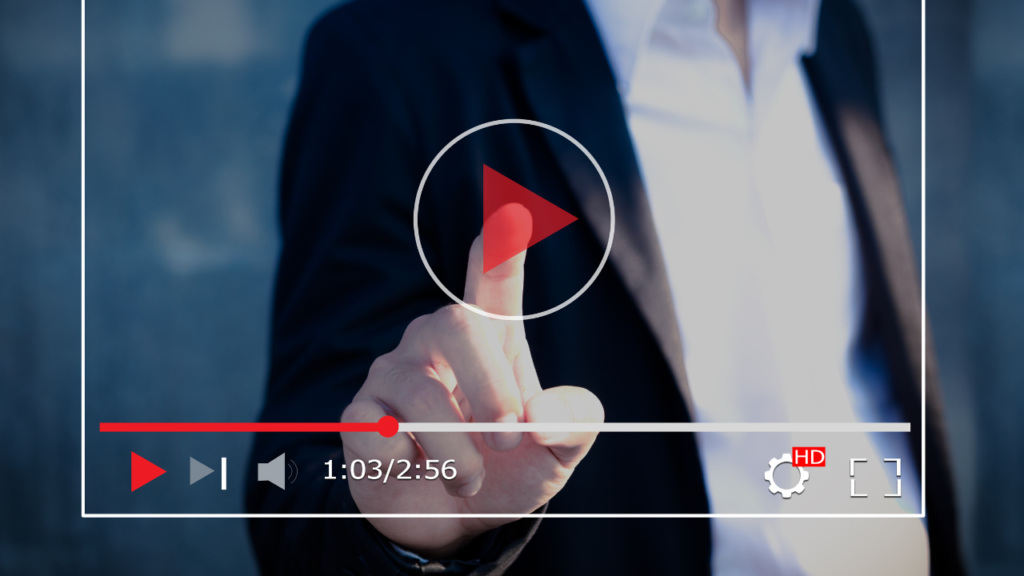 6. Upload and Schedule your Videos
By uploading and scheduling their videos on YouTube, small businesses can plan for their video content and ensure that they have a steady stream of content going out to the public. Scheduling videos allows you to plan, giving you time to create quality content that will reach your target audience at just the right moment.
Scheduling also allows you to coordinate when your videos are released. You can make sure that your videos are published at the best time for maximum reach, ensuring that as many people see your content as possible.
7. Optimize your Channel to Attract Subscribers
Once you have created a channel, it is important to optimize it to attract subscribers. This can be done through a variety of methods, such as creating interesting content, engaging with viewers, utilizing keywords and tags correctly, and promoting your channel on other social media platforms.
Creating interesting content is the most important step in gaining subscribers. This can involve using a variety of media such as videos, images, and text-based posts. The content should be catered to your target audience and updated regularly to keep them engaged.
8. Try YouTube Advertising
YouTube advertising for small businesses is an effective way to reach your target audience, drive website traffic, and increase sales. It is cost-effective, easy to set up, and adaptable to all types of budgets. With YouTube ads, you can create highly targeted campaigns that are tailored to specific audiences based on interests, demographics, and more. You have complete control over when and where your ads appear, the types of ads you create, and the budget for each campaign.
9. Partner with Influencers
Working with influencers on YouTube can be a great way to reach new audiences and spread your message. Influencer marketing is an effective way to get your product or service in front of potential customers, as well as build trust and credibility. By partnering with the right influencers, you can reach your target audience quickly and effectively. To get started, it's important to identify the right influencer for your brand. Consider their reach, engagement levels, and relevance to your product or service.
10. Analyze and Adapt
YouTube is an extremely powerful platform for businesses that can be used to expand brand reach, increase engagement, and generate leads. To maximize success on the platform, businesses must analyze their performance metrics to identify opportunities for improvement and adapt their strategies accordingly.
Businesses should start by measuring their performance metrics across the most important YouTube content formats they are using. This could include the number of views, watch time, and engagement metrics such as likes and comments. By understanding these key performance indicators (KPIs), businesses can determine which content resonates with their target audience.
Conclusion
Through some of these tips, you can create a strong YouTube marketing strategy for your small business. Prioritize creating quality content, and make sure to put in the time to grow your channel organically. Don't forget to take advantage of features like annotations and cards to encourage viewers to take action. What other YouTube marketing tips would you add? Share your thoughts in the comments below!