Having a strong presence on social media is essential for modern businesses, regardless of size or industry. With the right strategies and techniques, you can reach more customers, promote your brand, and grow your business through organic social media SEO. In this article, we will discuss the best practices to increase visibility and engagement with your target audience to maximize the success of your social media efforts. Learn how to use SEO and related tactics to optimize your content for discovery, monitor analytics and measure ROI.
Understanding the Basics of social media SEO
Understanding the basics of social media SEO is essential for businesses to leverage their presence on social media platforms successfully. It involves knowing how to optimize posts and content for discoverability and understanding the nuances of social media platforms, such as various algorithms that can affect visibility. It also involves researching target audiences and trends to create effective content and campaigns for a particular demographic or interest group. Businesses should use relevant keywords associated with their industry to increase their search engine ranking and analyze content performance to maximize visibility.
Establishing a Presence on Popular Platforms
Social media platforms constantly evolve, and staying updated on the latest changes can be challenging. Establishing a presence on popular social networks is an important step in growing your business on social media. Platforms like Facebook, Twitter, Instagram, and LinkedIn offer unique opportunities to engage with customers, build relationships, and boost your brand's visibility. It is essential to create accounts for each platform that are updated regularly with engaging content and connect them all together to form a cohesive social media presence.
Engaging Your Audience with Quality Content
Quality content should be relevant, engaging, informative and entertaining. This will help to attract more followers, increase engagement, and create a positive experience for your audience. Quality content should also be shareable so that it can reach a wider audience. It is important to ensure that the content is optimized for your platforms, as this will help drive organic traffic. Lastly, consistency is key; post regularly and stay on top of trends to ensure that your content is always relevant and up-to-date.
Leveraging Hashtags for Increased Reach
Hashtags are a powerful tool for increasing the reach and visibility of your social media posts. When used strategically, hashtags can help drive engagement, boost your space, and grow your business on social media. When creating hashtags for your posts, think about what keywords or topics would help generate attention from the right audience. Also, consider using popular hashtags that are relevant to your industry as well as more niche ones. Once you have decided on the most effective hashtags to use, make sure to include them in the post itself and all of your other related social media posts, such as Instagram stories or Twitter threads.
Taking Advantage of Ad Targeting Options
Social media platforms such as Facebook, Twitter and Instagram have a range of ad targeting options that can be used to reach potential customers who are more likely to be interested in your business. Ad targeting gives you the ability to target users by location, interests, job titles, purchase behaviors and more. By using ad targeting options effectively, you can ensure that you are reaching the right people with your message and increase the chance of them engaging with your content or acting. This is an excellent way to grow your business on social media, as you can create more effective campaigns and save time and money.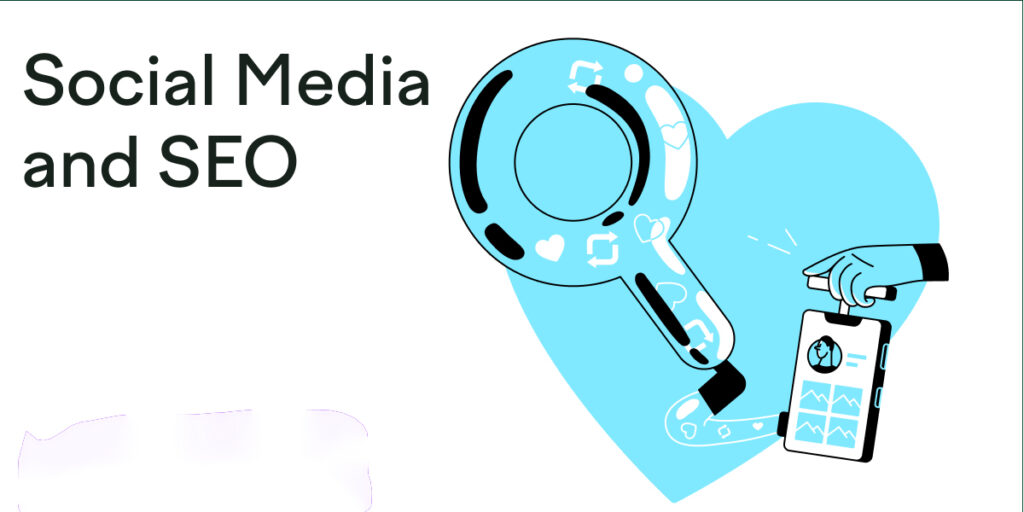 Optimizing Video Content for Search Results
When it comes to optimizing video content for search engine results, there are certain key elements that you need to keep in mind:
Including relevant keywords in your video's title and description can help ensure search engines properly index the content.
Adding captions can give viewers more options on how they want to watch the video.
You should use relevant tags and create a custom thumbnail to make your content more easily discoverable on social media platforms.
Tracking Your Performance with Analytics
Tracking your performance on social media can be an invaluable tool for understanding how to promote your business better. Analytics help you measure your success, allowing you to see which posts are performing well or where adjustments should be made to reach a larger audience. Analytics can also provide insight into the demographics of your followers, giving you an understanding of who is engaging with your content and how best to tailor it to their needs. With analytics, you can make data-driven decisions and get the most out of your social media strategy. Analytics can be used to measure the success of advertising campaigns, helping you budget your resources more effectively.
Utilizing Paid Social Media Ads
Utilizing paid social media ads can be a great way to reach more potential customers and increase your business's presence on social media. Paid ads allow you to target specific audiences and create campaigns tailored to their interests. This can help you make more effective messaging, increasing engagement and brand awareness. You can set different budget levels for each campaign, allowing you to experiment with different strategies without spending too much money. With careful planning and monitoring, paid social media ads can be an extremely effective and cost-efficient way of growing your business.
Creating a Comprehensive Strategy for Maximum Results
Creating an effective social media strategy is key to unlocking the potential of your business' online presence. To maximize results and ensure success, a comprehensive system that covers all aspects of your social media marketing plan should be developed. Your plan should include objectives and goals, audience research and segmentation, content creation and distribution, monitoring, and analytics, as well as budgeting, staffing and implementation. By creating and implementing a comprehensive social media strategy and implementing it, you can ensure that your business's online presence will succeed and reach its full potential.
Wrapping Up
Social media SEO combines the benefits of both search engine optimization and social media marketing. It is an effective strategy to grow your business on social media by optimizing your content for search engines and using engaging, relevant content to reach new audiences. By taking advantage of the best practices discussed in this article, you can drive more traffic to your website and grow your business on social media. Having a well-thought-out strategy will help you improve your online presence and increase your business's success.