Do you need help converting visitors into customers on your website? Did your landing page perform better than you had hoped? Don't worry because service is at hand. This read will explore the top ten landing page optimization tools that can significantly enhance your conversion rates. These tools are designed to streamline your landing page creation process, improve user experience, and boost your business's bottom line. So, let's dive in and discover the best tools to optimize your landing pages for maximum conversions.
Landing page optimization refers to improving various landing page elements to enhance performance and increase conversions. A landing page brings an online marketing campaign, as it serves as the first point of contact between a visitor and your business. By optimizing your landing page, you can effectively engage visitors, capture their attention, and guide them towards taking the desired action.
Why is Landing Page Optimization Important?
A well-optimized landing page can make a significant difference in your conversion rates. Here's why landing page optimization is crucial for your online success:
Higher Conversion Rates: By implementing optimization techniques, you can enhance the user experience and create persuasive landing pages that drive more conversions.
Improved ROI: Optimizing your landing pages allows you to maximize your marketing campaign's return on investment (ROI) and convert a high percentage of visitors into paying customers.
Better User Experience: Optimization tools help you identify user behaviour patterns and pain points, allowing you to make decisions to improve user experience.
Data-Driven Insights: With the right tools, you can collect valuable data and gain insights into visitor behaviour, preferences, and interactions, enabling you to make data-driven optimizations for better results.
Read Also: Why Landing Pages are Critical for Lead Generation
1- Unbounce
Unbounce is a powerful landing page builder. It empowers marketers to create high-converting landing pages without coding knowledge. It provides a drag-and-drop interface, pre-designed templates, and advanced features like A/B testing, pop-ups, and sticky bars. Unbounce provides a seamless experience for creating, testing and optimizing landing pages to increase conversions.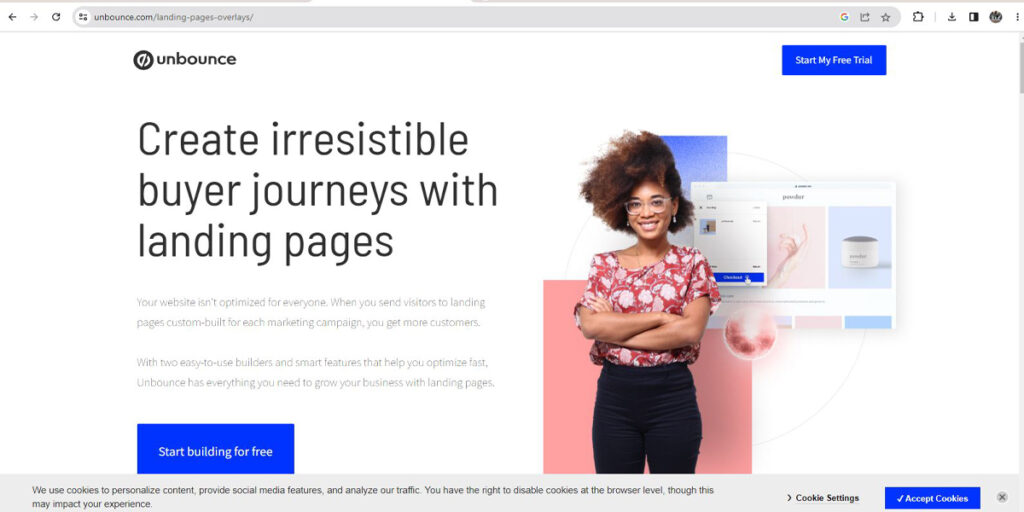 2- Leadpages
Leadpages is a popular landing page platform that provides various tools to optimize landing pages. It offers a simple drag-and-drop editor, customizable templates, and features like A/B testing, lead capture forms, and conversion analytics. Leadpages also integrates with various email marketing and CRM platforms, allowing you to streamline lead generation and nurturing processes.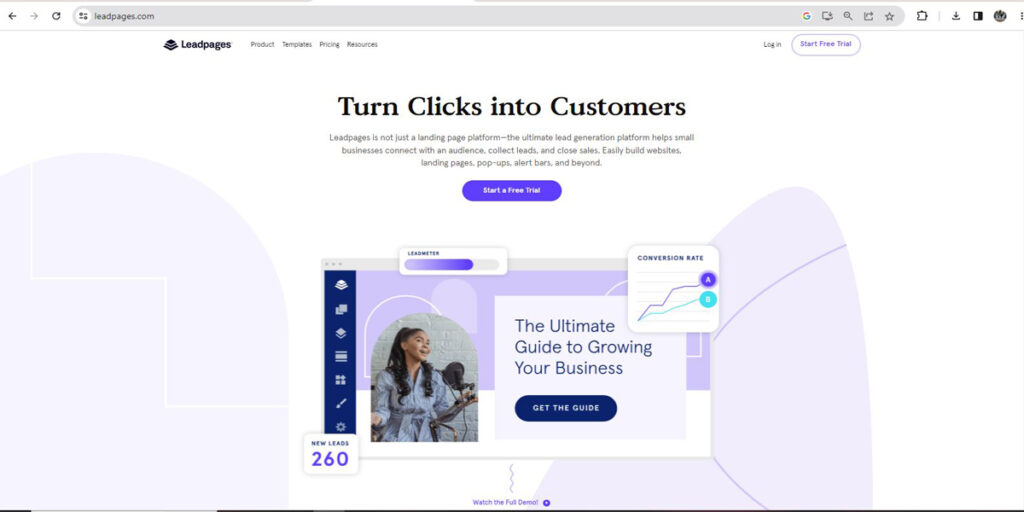 3- Instapage
Instapage is an easy-to-use landing page optimization tool that offers the best features to create stunning and high-converting landing pages. It provides a drag-and-drop editor, customizable templates, A/B testing capabilities, heatmaps, and analytics. Instapage focuses on delivering a seamless user experience and offers integrations with popular marketing tools.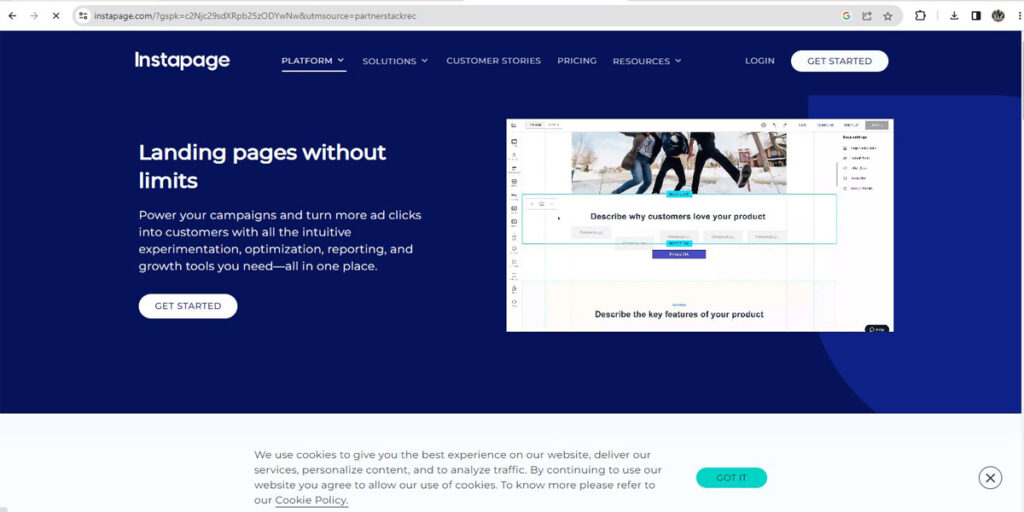 4- Optimizely
Optimizely is a leading experimentation platform that enables businesses to optimize their landing pages through A/B testing and personalization. With Optimizely, you can easily create different variations of your landing pages, test them against each other, and determine which version performs better. This data-driven approach helps you make informed decisions and improve your landing page performance.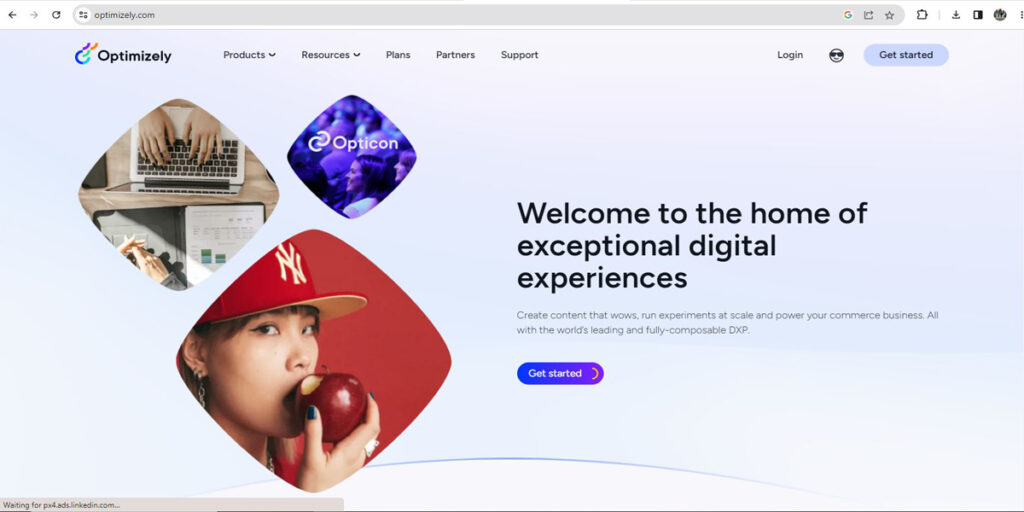 5- Crazy Egg
Crazy Egg is a heat mapping and user behaviour analytics tool that provides valuable insights into how visitors interact with your landing pages. It generates visual reports, such as heatmaps, scroll maps, and click maps, to help you understand which parts of your landing page receive the most attention and engagement. This information allows you to make data-backed optimizations to boost conversions.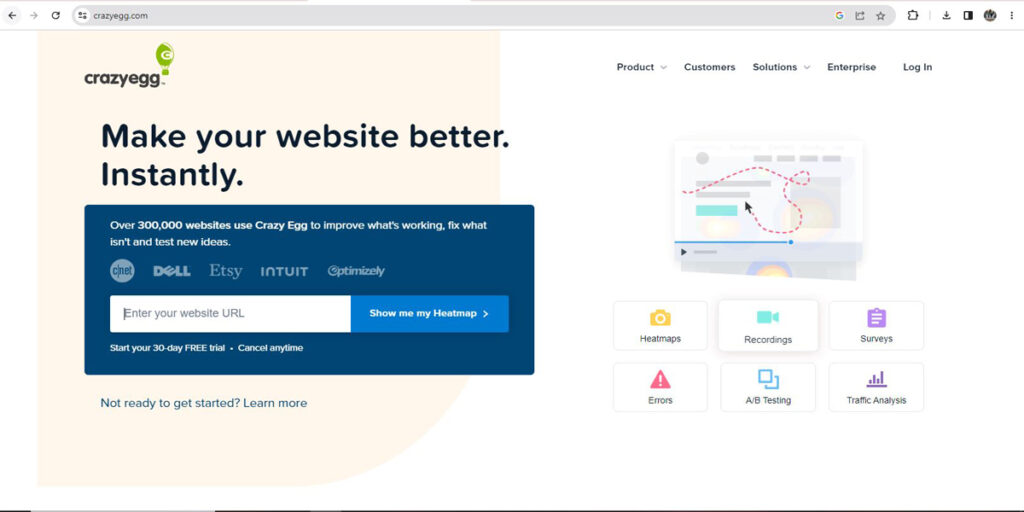 6- Hotjar
Hotjar is an all-in-one optimization tool combining features like heat maps, visitor recordings, conversion funnels, and surveys. It helps you visualize user behaviour, identify usability issues, and gather qualitative feedback from visitors. Hotjar's comprehensive tools enables you to uncover conversion roadblocks and optimize your landing pages accordingly.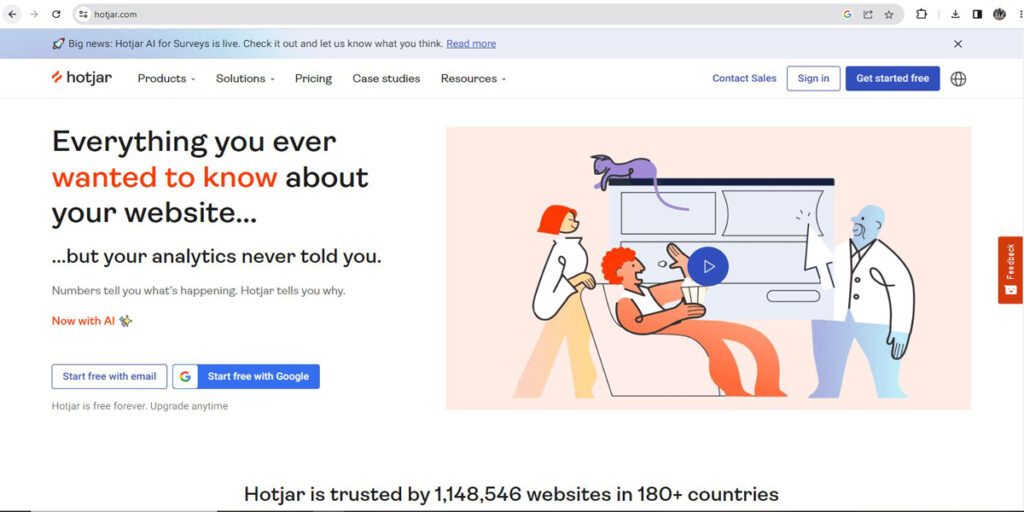 7- Google Optimize
Google Optimize is a free A/B testing and personalization tool by Google. It integrates seamlessly with Google Analytics and allows you to create and test different variations of your landing pages. With its intuitive interface and robust targeting options, Google Optimize makes it easy to run experiments and optimize your landing pages based on user behaviour and preferences.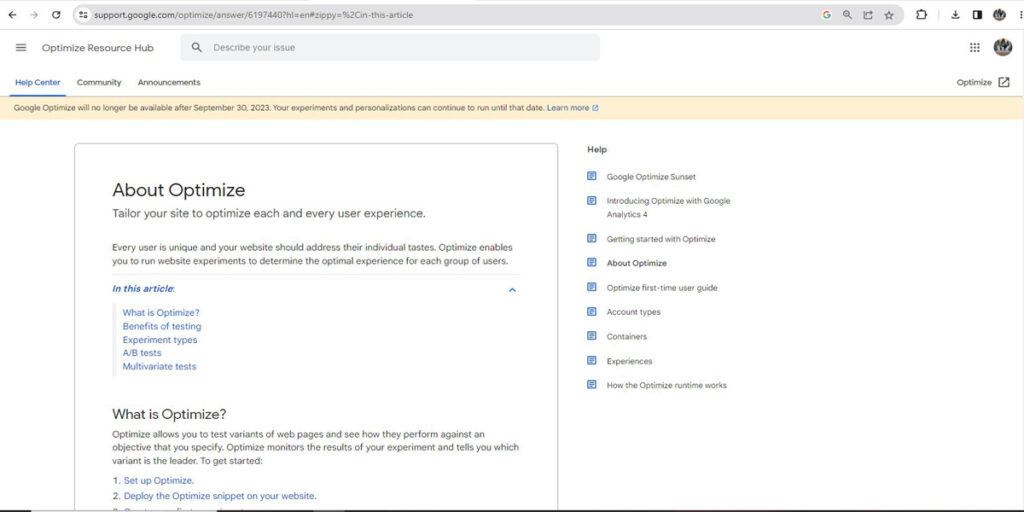 8- Visual Website Optimizer
Visual Website Optimizer, commonly known as VWO, is a conversion optimization platform that offers A/B testing, heatmaps, visitor recordings, and other optimization features. It provides an easy-to-use visual editor for creating variations of your landing pages and running experiments to determine the best-performing version. VWO also offers advanced targeting options and integrations with popular marketing tools.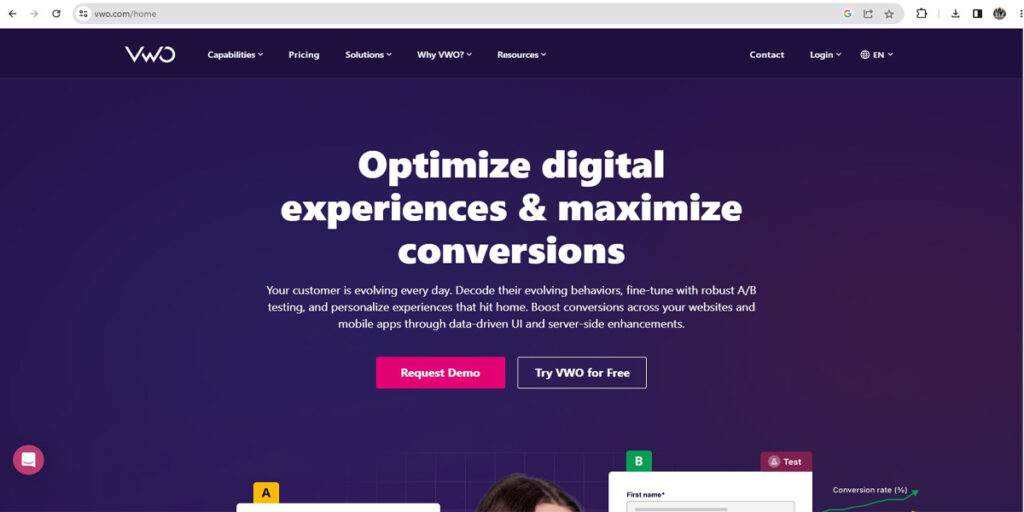 9- ConvertKit
ConvertKit is an email marketing platform with landing page creation and optimization capabilities. It allows you to design visually appealing landing pages, integrate them with your email marketing campaigns, and track conversions. ConvertKit's focus on simplicity and automation makes it an excellent choice for small businesses.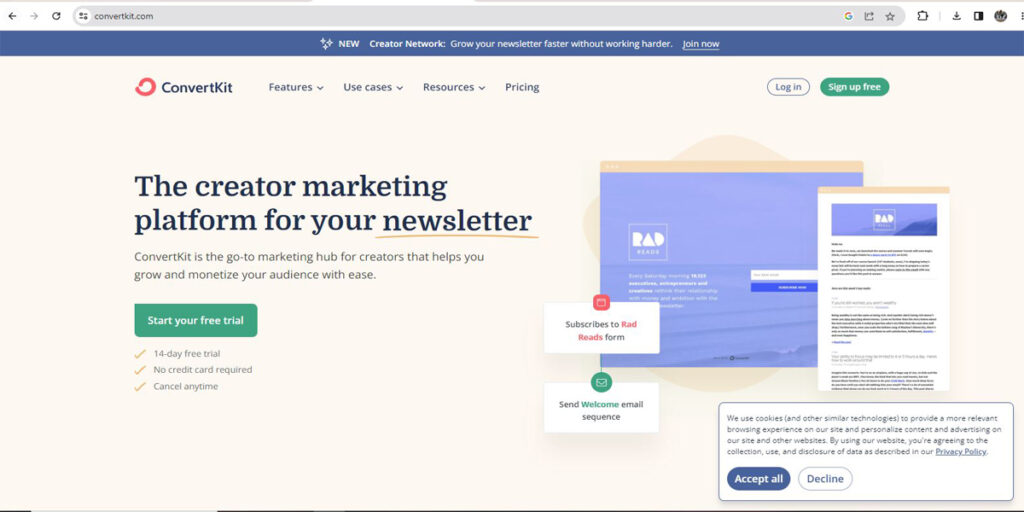 10- Google Analytics
Google Analytics is a web analytics tool that provides comprehensive data and insights about your website's performance. By analyzing landing page metrics such as bounce rate, conversion rate, and user flow, you can identify areas for improvement and optimize your landing pages accordingly. Google Analytics offers many reports and integrations with other tools to enhance your optimization efforts.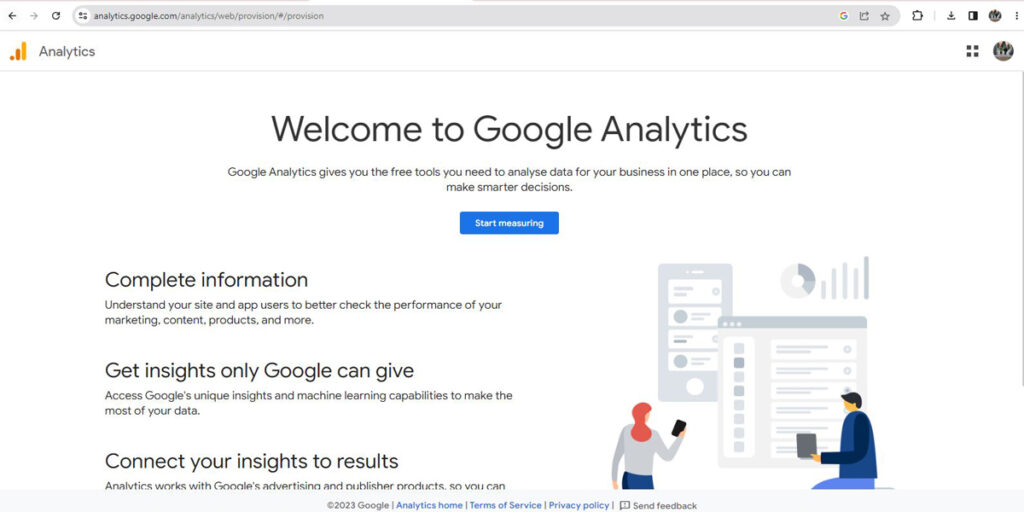 Conclusion
Optimizing your landing pages is crucial for driving conversions and achieving business success. By leveraging the power of the top 10 landing page optimization tools mentioned in this article, you can create persuasive, user-friendly landing pages that convert more visitors into customers. Remember to continuously test, analyze data, and make data-driven optimizations to maximize conversion rates and grow your business.