Namelix is ​​a powerful tool designed to simplify the complex process of creating influential business names. You can enter keywords or topics related to your business and get a curated list of creative and unique name suggestions. This platform has proven invaluable whether you are embarking on a startup venture, introducing a new product, or going through a rebranding effort for your existing company. What sets it apart is its remarkable ability to generate names that resonate with your business's essence and serve your target audience. These generated names are not just random combinations of words but are carefully crafted to convey a worthy brand image that will help you stand out in a fiercely competitive market.
Using Namelix: Step-by-Step Guide
Now that we understand the significance of a great business name and its purpose of it let's walk through the steps of using this business name generator effectively.
Step 1: Head Over to Namelix's Official Website
To start generating business names with this, visit their official website. It does not require any registration. You can begin by entering a few keywords related to your online business concept. A helpful tip is to choose keywords that effectively convey your brand essence, core values, and critical business components. Once you've entered your keywords, a simple click on the 'Generate' button prompts it to generate a list of potential business names tailored to your input.
Step 2: Choose a Name Style that Suits Your Business
When creating a name for your luxury dessert shop, explore the different style options Namelix offers.  You can opt for "branded names" and create a unique, memorable, and catchy name similar to Google or Spotify. "Alternative Spellings" offers a creative twist, as seen with Lyft and Fiverr. For an international flavor, consider "Non-English words," a strategy by renowned brands such as Audi and Toyota.
"Compound words" like FedEx and Microsoft provide a fresh and distinctive interpretation of your business. "Real words," used by brands like Apple and Amazon, can create relatability. The "two words" exemplified by Facebook and Bitcoin offer a balanced approach. Finally, "Short phrases" like Dollar Shave Club provide a descriptive advantage and help customers quickly understand your business concept. After choosing a style, click "Next" to continue and discover the perfect name for your elegant dessert.
Step 3: Choose the Level of Name Generation Randomness
You can choose the level of randomness in the suggestions when customizing your name-generation experience. This lets you strike the perfect balance between innovation and relevance for your business name. Choose "Low" randomness if you prefer closely related direct title options tied directly to your entered keywords. This is an excellent option for traditional or particular brands. If you want a combination of creativity and keyword relevance, you should choose Medium. It will provide a touch of originality while maintaining a connection with your original keywords.
If you are looking for the most varied and unexpected results, "High" randomness is the ideal choice. It can explore a wide range of names and offers highly creative and unconventional options, suitable for those looking for a genuinely unique business name or open to a wide range of options. In the case of your luxury dessert shop, where a combination of creativity and keyword relevance is required, "medium" randomness is the best choice. Click 'Next' to continue and explore the results.
Step 4: Refine Your Inputs Further In the "Brand Info" Section
In the "Brand Info" section, you can refine your inputs for even more customized results. You can include additional keywords related to your business or briefly describe your company, product, or core values. This information helps Namelix's AI generate names that closely match your brand identity. There is a valuable "Check Domains" option. Enabling this feature allows it to compare your generated names with domain availability. This will help you quickly determine if your preferred name is available as a web domain, which is a critical factor in your online presence. To complete the process, click the 'Generate' button. It will use your refined inputs to create a list of business name options suitable for your business concept and online presence needs.
Read Also: Mpow H10 Wireless Review – Hybrid Noise Cancellation Earphone
Step 5: Explore the List of Brand Names
Once Namelix has generated a list of potential brands, each complete with a basic logo design, you can start the research and selection process. To evaluate these options, click "more info" on the names that interest you. You will find valuable information in the "More information" section. This includes available domain information, ensuring that the name you choose can be used as a web domain for your online presence. You will receive brief AI feedback on the brand name to offer an initial assessment of its suitability and impact. A helpful tip at this stage is to do a thorough trademark check to avoid potential legal complications and secure your brand identity. By analyzing the available information and considering similar name suggestions, you can make an informed decision about the name that best fits your business vision and goals.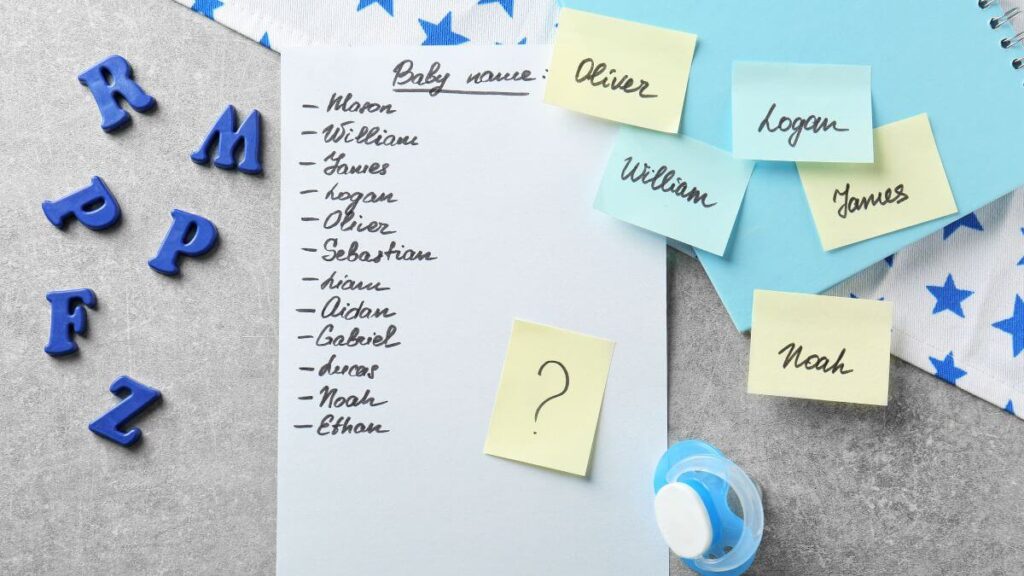 Step 6: Register Your Domain Name
Once you agree on a business name with this, the next step is registering your domain name. It can simplify this process by offering domain registration services through its partner sites to cater to businesses of all sizes. When choosing a business name, consider factors such as relevance, memorability, and accessibility. Understanding your industry and competitors can help you choose a unique and brand-focused name to set your business apart. A catchy title can attract customers and leave a lasting impression, so think creatively with rhymes and other plans. It will automatically check the availability of suggested names and ensure that the name you choose is free to use. Creating a brand name that is distinctive and memorable is essential. Finally, track your preferred names in this for easy reference when you make your final decision.
Conclusion
Choosing the right business name is essential in creating your brand identity and leaving a lasting impression on your target audience. With its AI-powered name-generation capabilities, Namelix can be a valuable asset on your naming journey. By following this guide's steps, you can effectively use it to generate creative and relevant business name ideas. Remember that it can speed up the naming process and is just a starting point. The final decision should consider legal controls, your brand's unique attributes, and the emotional connection the name evokes. With the correct word, your business can hit the road with a strong brand identity and an expression that resonates with your customers.