In the digital age, having a strong online presence is necessary for businesses to succeed. One effective way to improve your visibility in local searches is by optimizing your Google My Business (GMB) listing. It allows businesses to manage their online presence and appear in relevant local search results. Following these ten optimization tips can enhance your GMB listing and increase your chances of ranking higher in local searches.
Google My Business is a free and user-friendly platform provided by Google, designed for businesses to manage their online presence. It enables businesses to create and optimize their business profiles, allowing them to appear in Google search results and Google Maps.
Google My Business Benefits
Increased Online Visibility
Google My Business allows businesses to manage their online presence on Google. It includes appearing in Google Search results, Google Maps, and Google's Local recommendations, which can significantly increase visibility for potential customers.
Better Local SEO
By optimizing your Google My Business profile, you improve local search engine optimization (SEO). It means that when people search for products related to business in your area, your business will appear more in relevant search results.
Detailed Business Information
Google My Business allows you to provide essential details about your business, such as your address, phone number, website, business hours, and description. This information helps customers find accurate and up-to-date information about your business, increasing trust and credibility.
Customer Reviews and Ratings
Google My Business enables customers to leave reviews and ratings about their business. Positive reviews can attract customers, build trust, and enhance your online reputation. It also provides an opportunity to engage customers by responding to their reviews.
Google Insights
The platform provides valuable insights into customer behavior and interaction with business listing. You can see how customers found business, search queries, and other useful metrics. That information can help you understand your target audience better and make informed business decisions.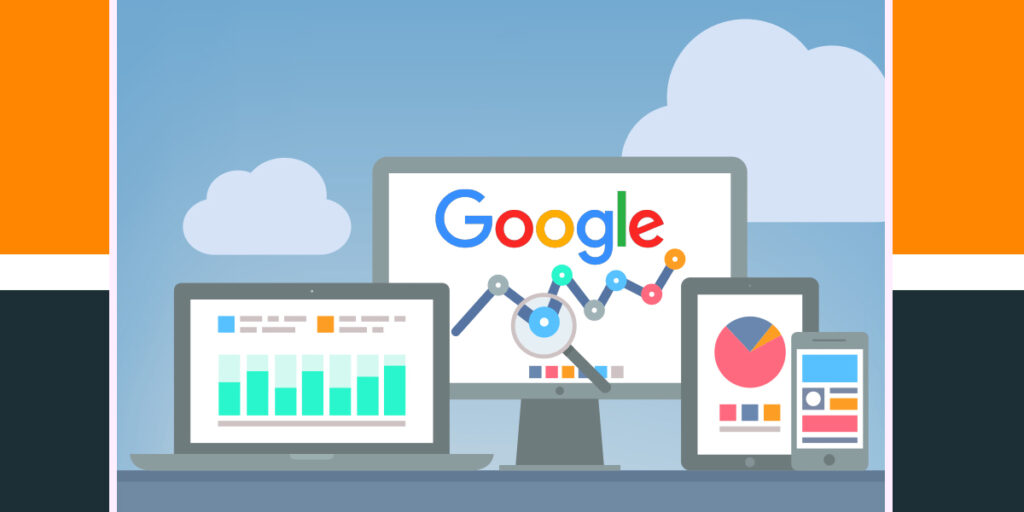 Photos and Videos
Google My Business allows you to highlight your products, services, and the overall business through photos and videos. High-quality visual content can attract potential customers and make your business stand out.
Posts and Offers
You can create posts and offers directly on your Google My Business profile, informing customers about upcoming events, promotions, or new products/services. These posts are displayed in your business listing and can increase customer engagement.
Mobile-Friendly Experience
As Google My Business is integrated with Google Maps, it provides a proper mobile experience for users. Customers can easily find your business on their mobile devices and get directions, call your business, or browse your website with just a few clicks.
Google My Business tips
Google My Business offers a simple website builder, allowing you to create a basic website for your business. It is particularly useful for small businesses or those without a dedicated website, offering a quick online presence.
1.Claim and Verify GMB List
The first step to optimizing GMB listing is to claim and verify it. It ensures you control the information displayed and allows you to update as needed. Search for your business on Google for the "Own this business?" or "Claim this business" options. Follow the verification process, which typically involves receiving a verification code by mail or phone.
2.Provide Accurate and Detailed Information
Accurate and detailed information is essential for your GMB listing. Ensure the business name, address, and phone number (NAP) are correct and consistent across all online platforms. It includes additional details such as business hours, website URL, and a brief description of your products or services. The more information you provide, the easier it is for potential customers to find and engage with your business. Explore The Fundamentals of Crawling and Indexing for SEO now.
3.Choose Relevant Categories
When selecting categories for your GMB listing, choose the ones that best represent your business. Be specific and use relevant keywords with your products or services. It helps Google understand your business better and display it in relevant search results. Avoid selecting irrelevant or broad categories that decrease your listing's visibility.
4.Optimize Business Description
Write a business description that accurately talks about your business. Use relevant keywords throughout the description to improve appearance in searches. Focus on highlighting your unique value point and the benefits customers can expect when choosing your business. Remember to keep the description concise, engaging, and error-free.
5.Add High-Quality Photos
Visual content plays a crucial role in attracting potential customers. Upload high-quality photos that highlight your business, products, or services. Include images of your storefront, interior, team members, and other relevant visuals. Ensure that the photos are proper. High-quality photos enhance your GMB listing and make it more interesting for customers to engage with your business.
6.Encourage Customer Reviews
Positive customer reviews can significantly impact your local search rankings. Encourage customers to leave reviews on the GMB listing. Respond to reviews, whether positive or negative, professionally, and timely. Engaging with customer feedback shares commitment to customer satisfaction and builds trust. Remember always to follow Google's review policies and guidelines.
7.Regularly Update GMB Listing
Keep your GMB listing up to date with any changes in your business information. Update your business hours, contact details, website URL, and other relevant information. Consistently posting updates, offers, and announcements through the GMB platform can also help improve your visibility and engagement. Google values active and well-maintained listings, so make it a habit to review and update your GMB profile regularly.
8.Use Google Posts
Google Posts lets you share timely and relevant content directly on your GMB listing. Take advantage of this feature to highlight special promotions, upcoming events, or new products/services. Create engaging and keyword-rich posts with a clear call to action. Google Posts appear in both Google search results and your GMB listing, providing additional opportunities to attract and engage with potential customers.
9.Monitor and Respond to Questions
The Questions and Answers section in the GMB listing allows customers to ask questions about the business. Regularly monitor this section and provide accurate and helpful responses. Addressing customer questions demonstrates your commitment to excellent customer service and helps build a positive online reputation. Encourage customers to ask questions and proper respond to inquiries to develop engagement.
10.Track Performance with data
Google provides valuable data and analytics through the GMB platform. Utilize data to monitor the performance of your listing, including views, clicks, and customer actions. Gain a deeper understanding of users are finding and interacting with your business. Use this data to improve your optimization strategies and make decisions to improve your local search rankings.
keyword: Google My Business Optimization
Description: Google My Business Optimization Tips to Rank Higher in Local Searches includes verification, accurate information, adding best photos, and monitoring your consistent progress.