Starting an e-commerce company can be both an exciting and difficult endeavor. Your success depends on having the appropriate tools at your disposal. Whether setting up an online store or selling products on established marketplaces, leveraging ecommerce tools can streamline operations, enhance customer experience, and maximize your sales potential. The top 10 necessary ecommerce tools for beginners will be covered in this post to help you launch your online business.
Ecommerce Platform
Your online store's core is its ecommerce platform, which offers the tools and functionality required to conduct online sales of goods and services. It allows you to create and customize your store, manage inventory, process payments securely, and track sales and analytics. Popular e-commerce platforms like Shopify, WooCommerce, and BigCommerce provide simple user interfaces, robust features, and a variety of themes and plugins to meet various business requirements.
Website Builder
A website builder is a tool that enables people or companies to make a website without knowing how to code or having any technical knowledge. To create a website that looks professional, it offers a user-friendly interface with drag-and-drop capabilities, pre-designed themes, and adjustable features. Popular website builders like Wix, Squarespace, and WordPress offer a wide range of design options, responsive layouts, and integrations with ecommerce features, making it easy for beginners to establish an attractive and functional online presence.
Customer Relationship Management (CRM) System
A customer relationship management (CRM) system is a piece of software that aids companies in managing interactions with and relationships with their clients. It allows organizations to store and organize customer data, track communication history, and manage leads and opportunities. CRM systems allow businesses to improve customer happiness, streamline sales and marketing procedures, and make data-driven decisions that strengthen client connections and loyalty. Popular CRM platforms include HubSpot, Salesforce, and Zoho CRM.
Email Marketing Software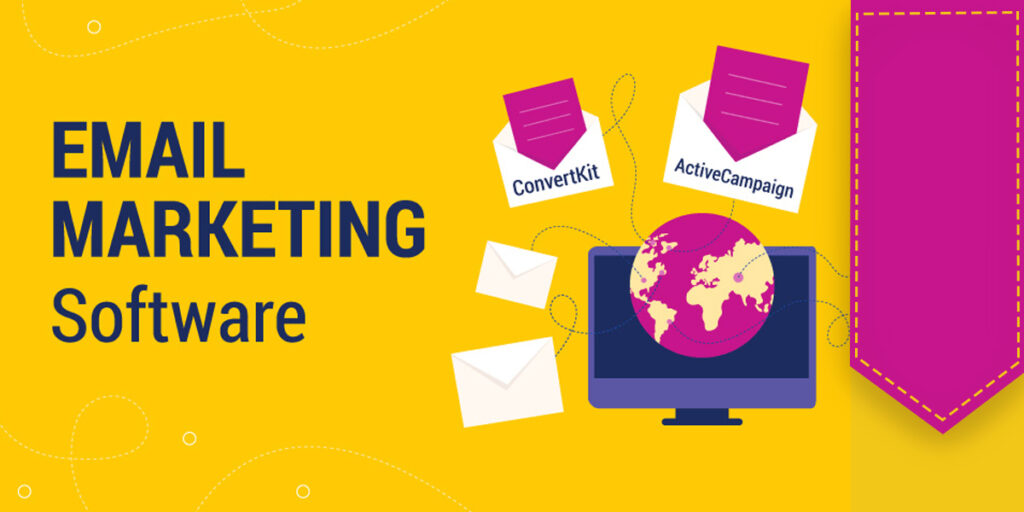 Businesses can build, automate, and manage email campaigns for marketing objectives using email marketing software. Email templates, contact list management, segmentation, scheduling, and performance tracking are some of its services. Businesses can promote products or services, cultivate customer connections, reach their target audience, and increase conversions with email marketing software. Popular email marketing platforms include Mailchimp, Constant Contact, and Klaviyo.
Social Media Management Tools
Software programs called social media management tools assist organizations in managing and maximizing their presence on various social media networks. These programs include managing several social media accounts from a single dashboard, monitoring mentions and conversations, and scheduling posts. Businesses may save time, maintain a consistent brand presence, communicate with their audience efficiently, and assess the success of their social media initiatives by adopting social media management platforms like Hootsuite, Buffer, or Sprout Social.
Search Engine Optimization (SEO) Tools
Tools for search engine optimization (SEO) are computer programs that help companies make their websites more visible in search results. These programs offer keyword research, competitor analysis, recommendations for on-page optimization, backlink analysis, and performance monitoring. Businesses may boost their organic search ranks, increase website traffic, and increase their overall online visibility to attract targeted audiences and new consumers by utilizing SEO tools like SEMrush, Moz, or Ahrefs.
Analytics and Reporting Tools
Analytics and reporting tools track, analyze, and interpret data connected to a website or online presence. These resources offer in-depth perceptions of user behavior, traffic sources, conversion rates, and other crucial analytics. Businesses may make data-driven decisions, optimize marketing strategies, and enhance user experience to create better results and accomplish their objectives by utilizing analytics and reporting solutions like Google Analytics or Kissmetrics.
Payment Gateways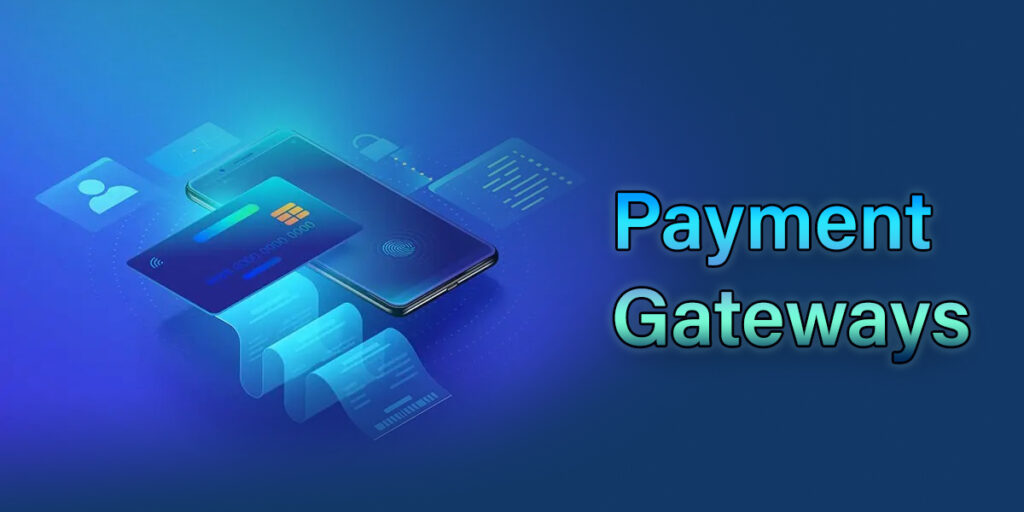 Payment gateways are online payment processing services facilitating secure and seamless transactions between customers and businesses during checkout. These gateways encrypt sensitive payment information, authorize and authenticate transactions, and transfer funds between the customer's bank and the merchant's account. With features like numerous payment options, fraud detection, recurring billing, and support for international payments, well-known payment gateways like PayPal, Stripe, or Square ensure a simple and safe payment process for consumers and sellers in e-commerce transactions.
Inventory Management Software
Inventory management software is a tool that helps businesses effectively manage their inventory levels and streamline operations. It provides functionalities like tracking stock levels, automating reordering processes, managing purchase orders, and syncing inventory across multiple sales channels. With inventory management software like TradeGecko, Zoho Inventory, or Stitch Labs, businesses can avoid stockouts, optimize inventory levels, reduce carrying costs, and improve overall efficiency in their supply chain and fulfillment processes.
Live Chat Support
Live chat support is a customer service tool that enables businesses to offer real-time assistance and resolve queries or issues instantly. It provides a chat interface on the website or app, allowing customers to interact with support agents in real time. Live chat support enhances customer satisfaction, improves response times, and helps businesses provide personalized and timely support, increasing customer loyalty and higher conversion rates. Popular live chat support tools include LiveChat, Intercom, and Zendesk Chat.
Conclusion
Having the appropriate tools can give you a competitive edge as a newcomer in the ecommerce industry and provide the groundwork for a successful online venture. You can streamline operations, improve customer experience, and boost sales growth with the ten crucial ecommerce technologies covered in this article, which range from ecommerce platforms and website builders to CRM systems, marketing tools, and customer care software. By wisely utilizing these tools, you'll be well on your way to developing a prosperous ecommerce business.