It's no longer optional for companies to use social media to market their wares. Marketers may take advantage of Pinterest's vast user base and aesthetically engaging interface by showcasing their products and services there. Whether you're just starting out in marketing or have years of expertise under your belt, you'll find useful information in our guide on making the most of Pinterest to increase website traffic. To keep it organized so that other people may find new information linked to their interests, people add or pin their preferred content to networks with a similar topic. Enter the exciting world of Pinterest advertising with me.
What is Pinterest Marketing?
Pinterest marketing is the practice of publishing customized content on this visually-driven platform to boost brand awareness, engage with your audience, and drive visitors to your website. It is a successful technique that involves a set of strategies such as Pinterest in your business's comprehensive social media marketing strategy to draw in new consumers because many individuals use it to get shopping ideas, develop client relationships, and expand brand and product visibility. People can locate, share, and store visual items on the social media website Pinterest that they find interesting, helpful, or inspirational.
Why Pinterest is a Successful Marketing Tool?
Developing a Pinterest marketing strategy for your online store is important because its user base is expanding globally; it is excellent for discovering new products, and usually, people find it a place to buy things, and it has a place for each product and company. It means that visitors do not look for specific brands when visiting the platform. Instead, they are seeking new ideas and gaining motivation. Relative to other platforms, customers on Pinterest spend more time every month. You should combine free shopping options with paid advertisements to connect with your target market.
Complete Pinterest Marketing Guide for Beginners
This article represents strategies for beginners to add Pinterest to greater marketing efforts.
Make an Effective Pinterest Profile
Making an effective profile is the initial step in using Pinterest for marketing. The fundamental component of your marketing is your profile, so having it right now will save you a great deal as compared to trying to spend time to improve everything afterward. Brand your Pinterest profile so that it is obvious that it relates to your business. Your profile's style provides a greater possibility to expand your branding. To give your profile a branded look, simply make sure your visuals are of excellent quality and connect with your brand. You can upload a profile picture that accurately relates to your company. The cover is the appropriate spot for adding visuals, product images, a photo of your office, seasonal imagery, and other pictures that indicate your business.
Create a Business Account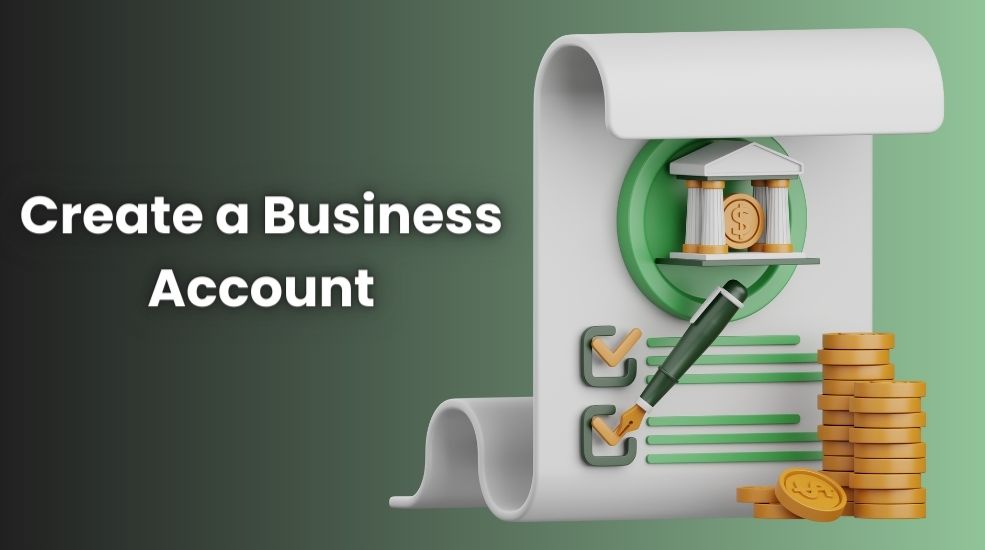 To use Pinterest statistics, rich pins, and other advertising and marketing capabilities available only to company accounts, create a business account for your store rather than a personal one. You can switch your account to a business account if you already have several followers and important content. Whenever you want, you can convert it to a personal account. Here are the detailed steps we took to convert your Pinterest account to a business account. With a business Pinterest account, you can access other features like data analysis and advertisement. You may create a linked business account as your personal and company accounts are interconnected by a linked business account. You can quickly switch across the two after logging in with the same username and password.
Set Your Goals
Any marketing approach can benefit from goal-setting since it enables you to analyze your audience and your business's standing. It also recommends recognizing benefits, identifying shortcomings, and monitoring growth. Understanding your objectives for your Pinterest marketing strategies is crucial. Improving brand visibility, community involvement, producing sales and leads, expanding your audience and increasing connections are the most typical objectives for social media platforms. You should set specific goals to help you understand what must be achieved. Furthermore, it keeps you informed and as well as helps in the development of more successful organizing techniques. Determining your Pinterest goals should be the initial step in obtaining them, ether your goal is to increase your followers or boost purchases.
Create a Pinterest Marketing Plan for Content Sharing
Creating a foundation that will make Pinterest beneficial for you and your business is crucial. It involves developing a Pinterest marketing plan describing your particular objectives, possible customers, and intended audience before customizing your profile and content to accommodate. Similar to other social media channels, you should post consistently and effectively. Thus, it would be best if you had a Pinterest content marketing plan. There could be different types of content that are popular on the platform, like, infographics, product pins, and blog posts that are successful on the site. Whatever makes sense for your company's image will influence what you share. If your company operates an online store, Pinterest is the ideal platform for sharing gorgeous product images that will help consumers how they would utilize the products.
Research Your Target Market and Engage with Them
Identifying your target market is the essential step in successful Pinterest marketing. You can build an imaginary picture of your potential Pinterest user by reviewing the various characteristics, information, and visible connections. It can help you create content and create a voice and tone that attracts them. Your work is significantly easier if your company naturally targets a certain market than trying to connect with a large audience on Pinterest. Interacting with your target audience regarding content involves making Pins that encourage users to write comments. However, it also involves replying to Pinners' comments when they choose to do so you should not leave your audience waiting.
Conclusion
Pinterest is a unique social networking platform because people are equally driven to conserve products for personal use as they are interested in sharing them with others. It is an effective marketing tool that can assist you in improving brand awareness, boosting sales and leads, increasing conversion, and developing a good connection with your chosen audience and buyer for a long time. This article is helpful for beginners if they want to get all of these things for their business with Pinterest marketing strategies. So, you need to sign up for a business account and generate distinctive and interactive content to promote to your audience and buyers on Pinterest.